Yuschav Arly is a self-taught Illustrator based in Bali, Indonesia. Yuschav has been developing their bold and inviting portrait illustrations for over 10 years by mixing vector techniques with digital painting in a distinctly curated color palette. After years as a graphic designer, Yuschav pursued full time freelance illustration since 2014. Yuschav has been an INPRNT artist since 2020.
Tell us a bit about yourself.
Hello, My name is Yuschav Arly, and I'm an illustrator based in Bali, Indonesia. I've always wanted to be an artist since I was a kid. When I was in high school, I chose to play games and study digital art at an internet café rather than doing math at school. I dropped out and homeschooled, but kept making art for a year until I learned how to create vector art. There's no such thing as an illustration degree in Bali when I started, so I studied graphic design for 2 years in University. I continued working as a designer for 3 years. Ultimately, I quit my job and become a freelance illustrator creating work using my old vector technique, graphic design, and digital painting.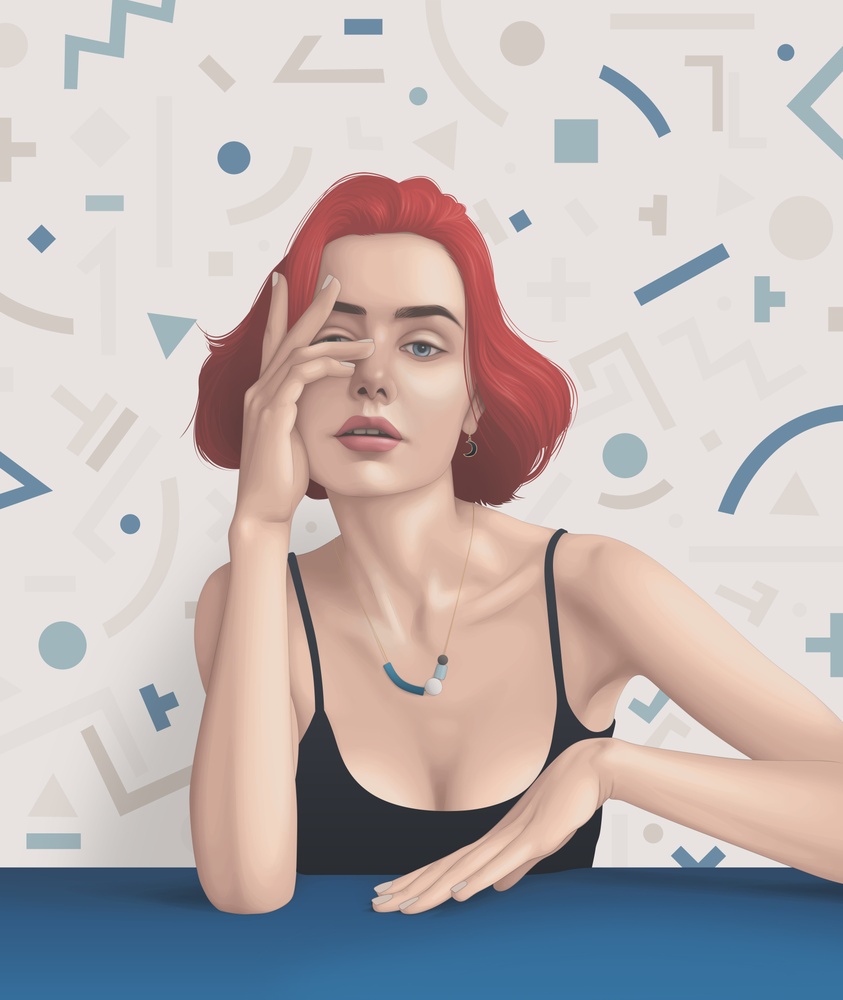 What is the main medium, content, and/or themes that are frequently present in your work?
My work created from start to finish in Photoshop. I have a distinct process. First, I like to make my portrait have a strong character, this includes the pose of the woman, their aesthetic, even sometimes their hand gesture is quite important to the piece. Then, I prefer the portrait to be centered and focused on the subject. This makes most of my work symmetrical and balanced both in composition and color. Lastly, I like to place design elements in the foreground and background of the portrait, making sure to keep balance and focus on the subject.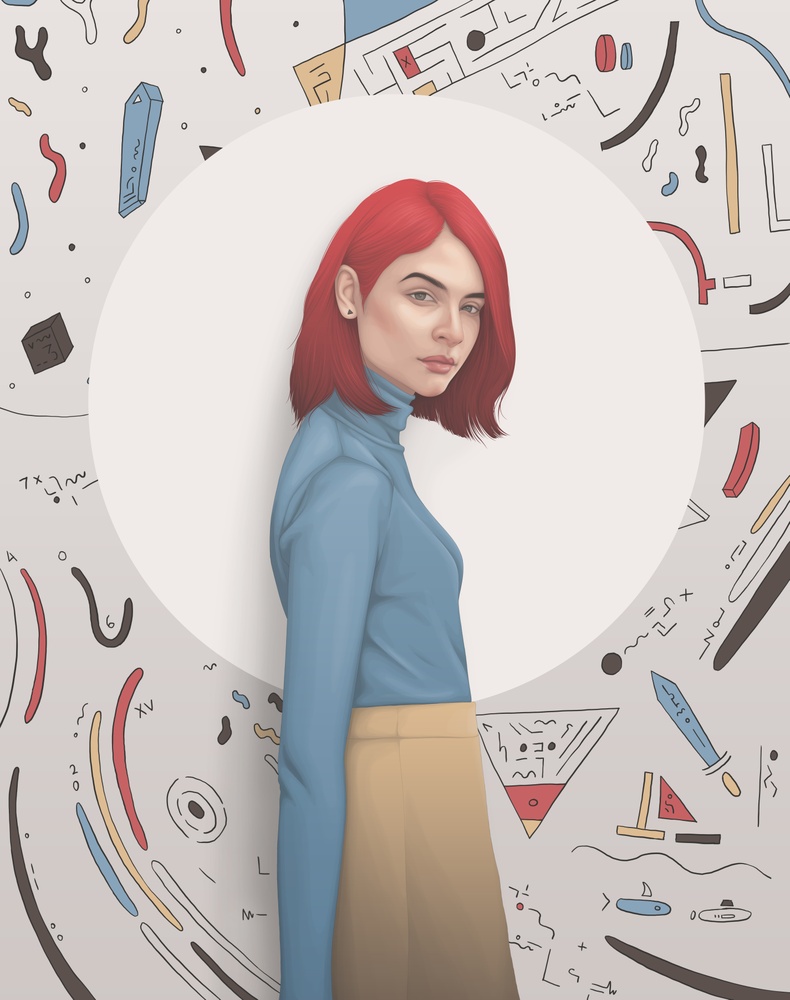 Tell us about your artistic process.
It starts with my imagination, of course. I then draw a quick sketch in my notebook whenever I have ideas. I usually use many references to start, especially the pose of the subject. After that, I design everything else like the face, clothes, and accessories. After the sketch is done, I begin the rendering.

90% of my work is created with the pen tool. I use the eraser to make the shading smooth. Inspired by my work as a graphic designer, I add some design elements in the finishing stage.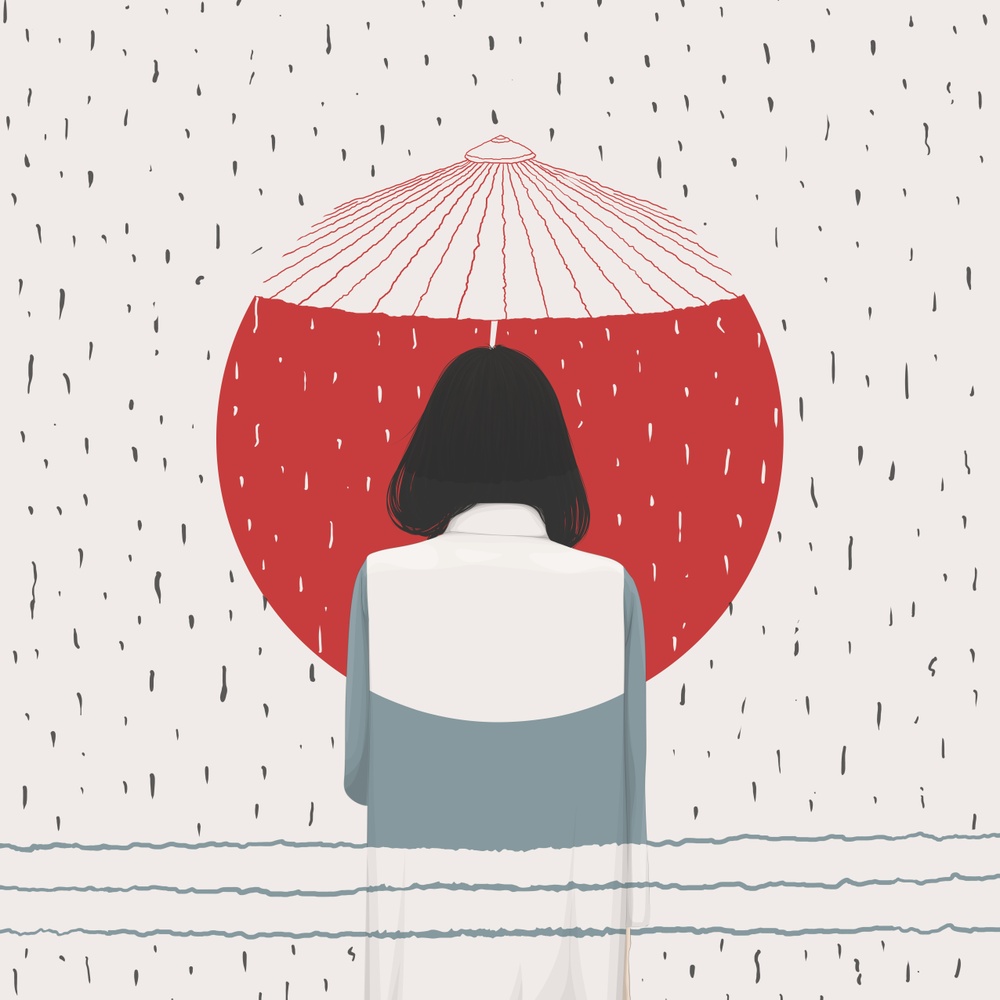 What are your hobbies and interests outside of creating art? How do these affect you creatively?
Skateboarding teaches me a lot of things that not only affect my art, but my life as well. One thing it teaches me is how we should never give up and how to deal with frustrations. Falling is a part of the game and that's the reason why I keep going back to my art journey no matter how many times life redirects me to another road. Other than that, skateboarding gives us freedom and encourages us to become ourselves. After you learn the fundamentals, you can skate however you want, just like art.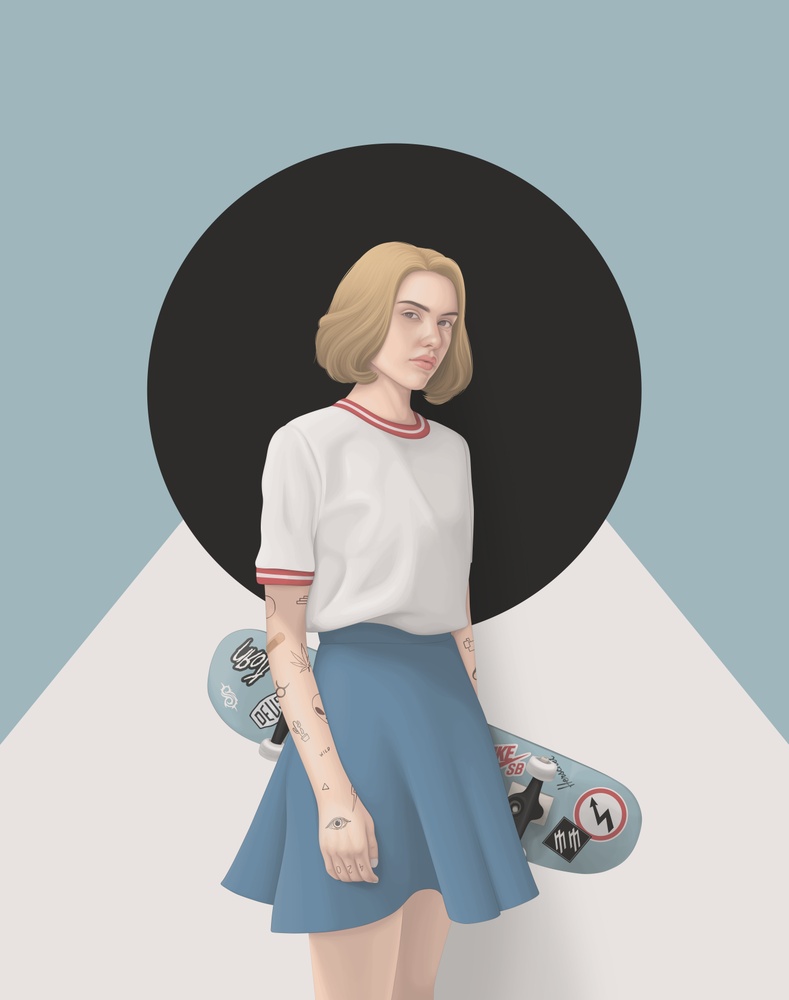 How do you find inspiration and what are those inspirations?
Nowadays, you can find inspiration everywhere, especially on the internet. I like many genres of art, graphic design, illustration, photography, architecture and abstract art. Every time I find amazing inspiration, I save it so I can look at them when I want to make new artwork. Sometimes its just as simple as an aesthetic-looking tree–I might end up putting just the texture of the tree in my illustration to compliment the portrait. Everything can be connected.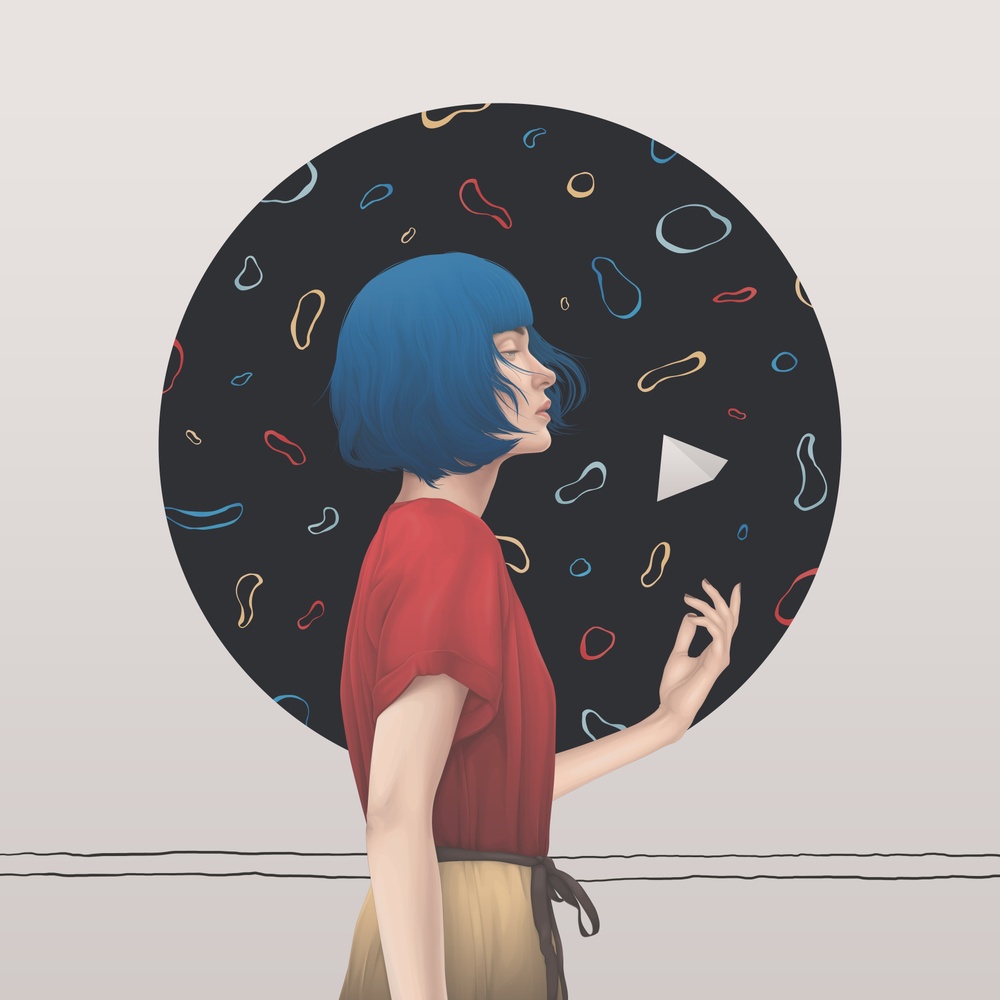 Who are artists or people who have influenced you?
My greatest inspiration is Marilyn Manson. Through his music, he has taught me a lot about life and how we as humans have different perspectives, and how we can control that perspective in everything we see. Other artists that I'd like to mention is Dan Luvisi, Tom Bagshaw, Yuri Shwedoff, Aykut Aydogdu, and Ruben Ireland.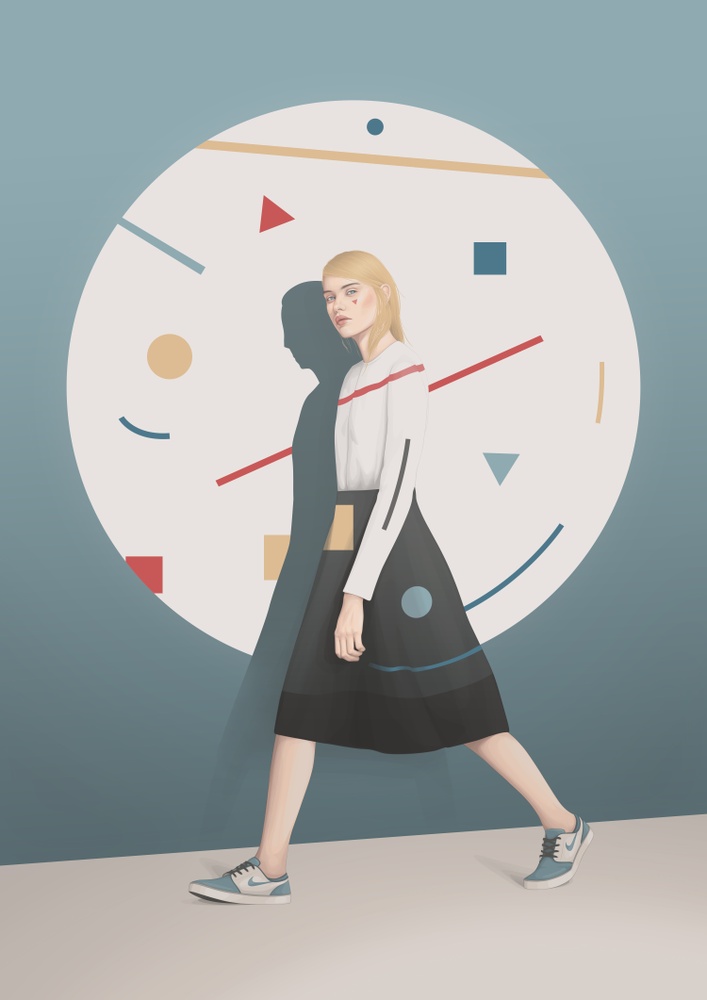 Do you have any advice for students or other artists who are looking to start sell their work?
My advice is, whatever kind of art you make, don't be shy about it. Keep spreading your art until you find your market and audience. There are 8 billion people in this world, if 99% of the people don't like your art, chances are, there's still 80 million people who might like it.
What's next for you?
I'd like to see myself as an independent artist, making only my own art rather than working for clients.