Trevor Clare is an artist from Kitchener, Ontario. He enjoys painting local hidden gems but also experiments with various subjects and styles. He works rapidly, creating expressive brush strokes and playing around with the intersection between expressionist painting styles, digital art, and traditional mediums. His art is all about connecting with people emotionally and evoking "neo-nostalgia" using colour and light to create moods and vibes that resonate with people.
Tell us a bit about yourself.
I'm Trevor Clare, a visual artist residing in Kitchener-Waterloo, Ontario, Canada. I specialize in several creative disciplines, such as painting, music, illustration, and graphic design, and I've discovered that each art form impacts the other. Regarding digital painting, I take pleasure in adopting an expressionist style, imbuing my subjects with a wistful and sentimental essence.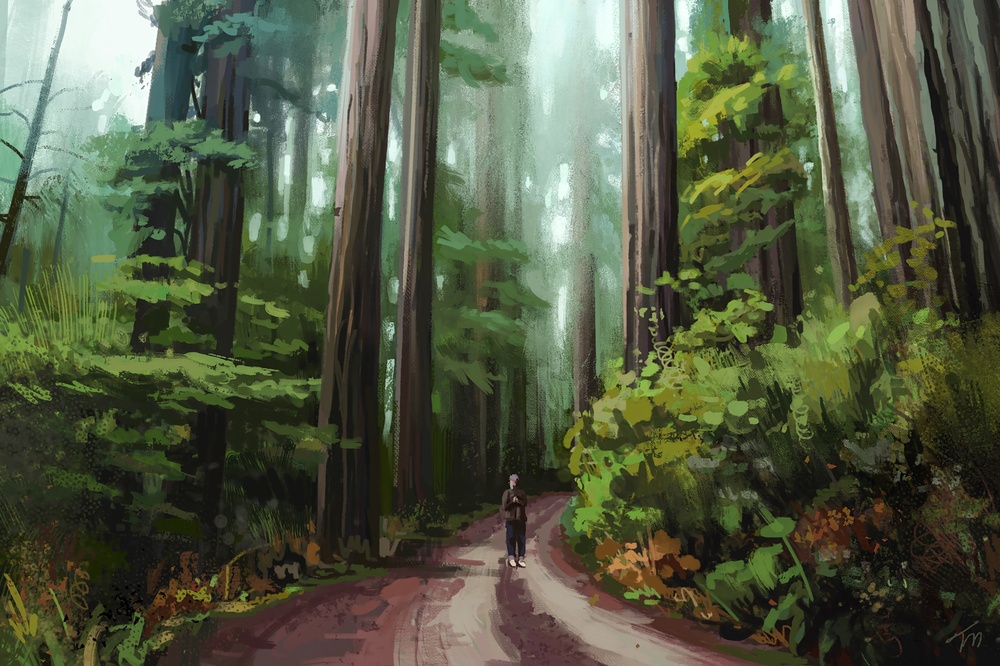 What is the main medium, content, and/or themes that are frequently present in your work?
Although I have experience working with traditional mediums such as acrylics and oils, my primary focus these days is digital painting. Drawing from my background in traditional painting, I've been able to develop a unique approach to painting digitally.

My recent work has centered around local hidden gems and landmarks in Kitchener-Waterloo, where I capture historical and sentimental subject matter through a contemporary medium. I refer to this style as "neo-nostalgia."
To create my digital art, I work mainly on my tablet using the Procreate app. This software offers a vast array of painting tools and has become my go-to choice for digital painting.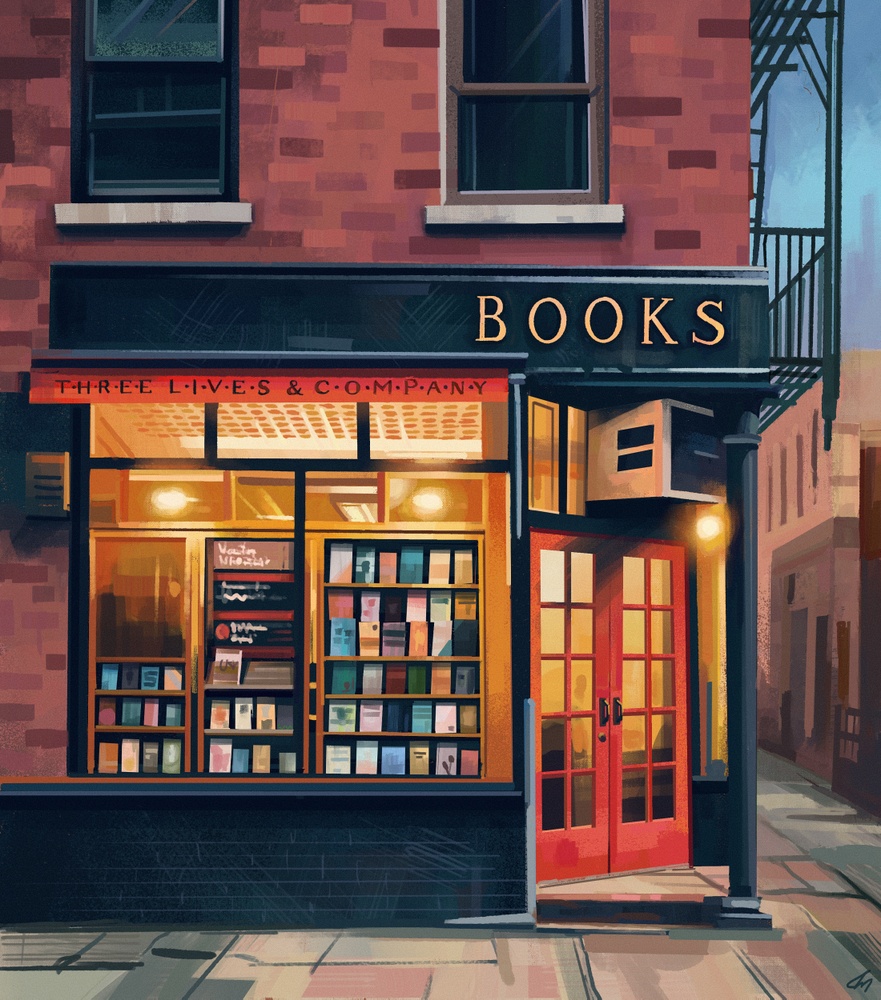 What is something you want our audience to know about you or your work?
Although being an artist certainly has its rewards, it also presents its challenges. Sometimes, I face creative roadblocks that require me to muster extreme perseverance and determination to overcome. Despite being an artist with chronic OCD, there are moments when I struggle to feel creative or work on business tasks. However, I have found that pushing through these moments with perseverance and determination often leads to a sense of satisfaction that actually fuels my creativity.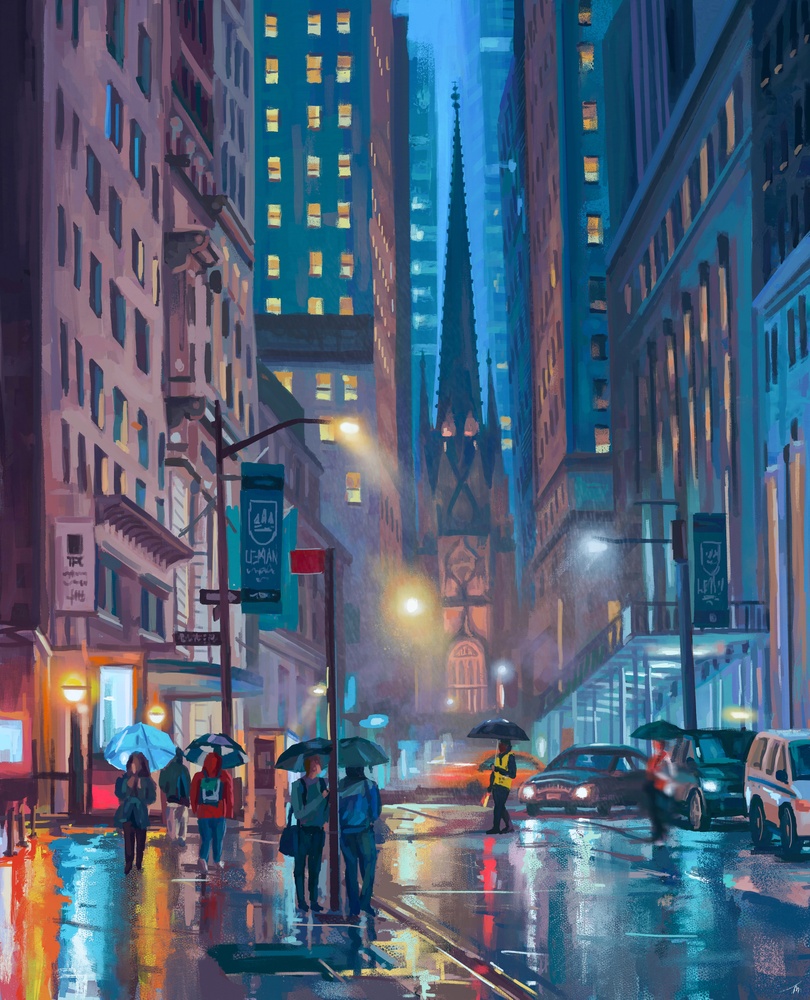 Keeping a balance with social media can be challenging for artists. What is your approach to social media, online community, and promoting your work?
When it comes to posting on social media, I prioritize quality content over quantity. Rather than posting for the sake of it, I try to take the time to create and share valuable content with my followers. This approach means that I may not post as frequently as some artists, but I am committed to providing something worthwhile to my audience. At the same time, I understand the importance of consistency and strive to engage with my followers through polls, questions, feedback, and other forms of conversation to maintain an ongoing connection.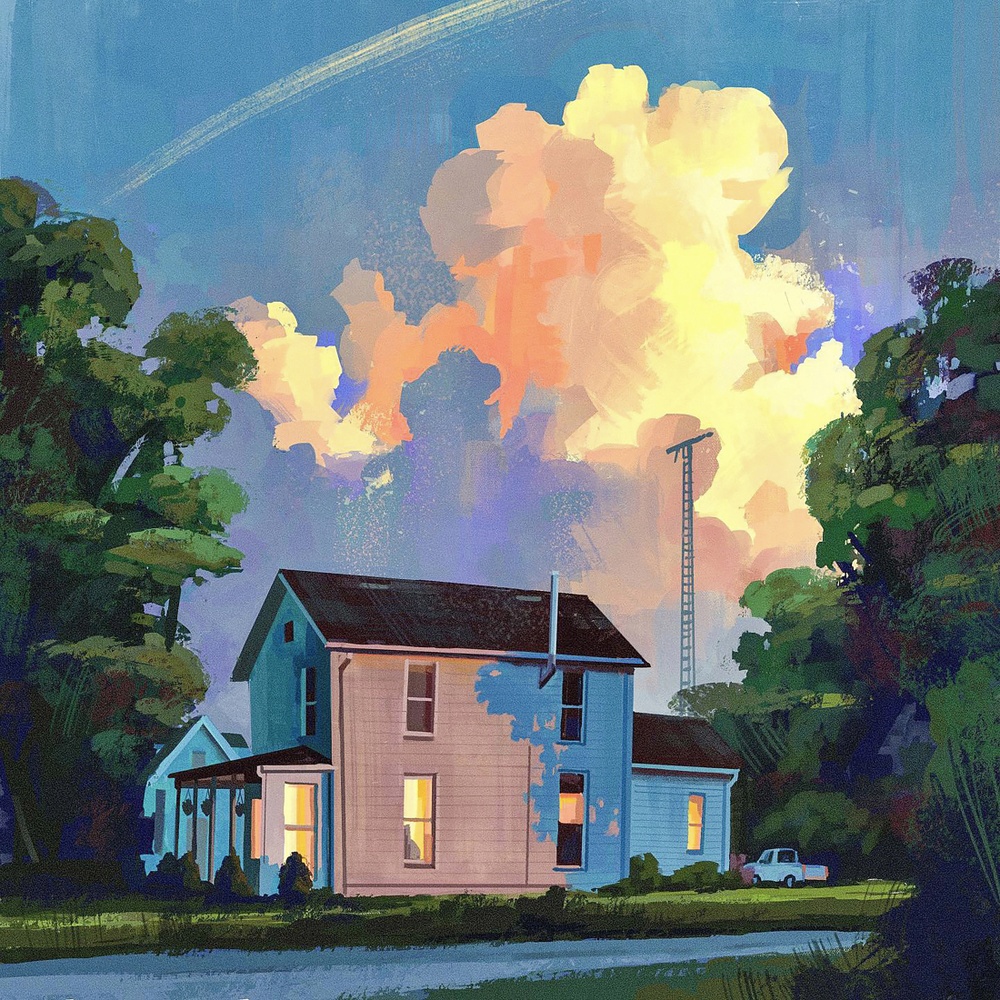 How do you find inspiration and what are those inspirations?
I'm constantly drawn to interesting and unique architectural subject matter. Despite my love for exploring new places, I am continually surprised by the amount of inspiration that can be found right in my own city. While it may be tempting to search tirelessly for new sources of inspiration, I have found that some of my best work comes from simply taking the time to observe what is directly around me. By interpreting a subject through my own artistic lens, it gives me a chance to create something truly special and unique.

I've also found that my most favorable work has been the result of me having some level of emotional or nostalgic attachment to what I am painting, rather than choosing a subject purely for its aesthetic quality.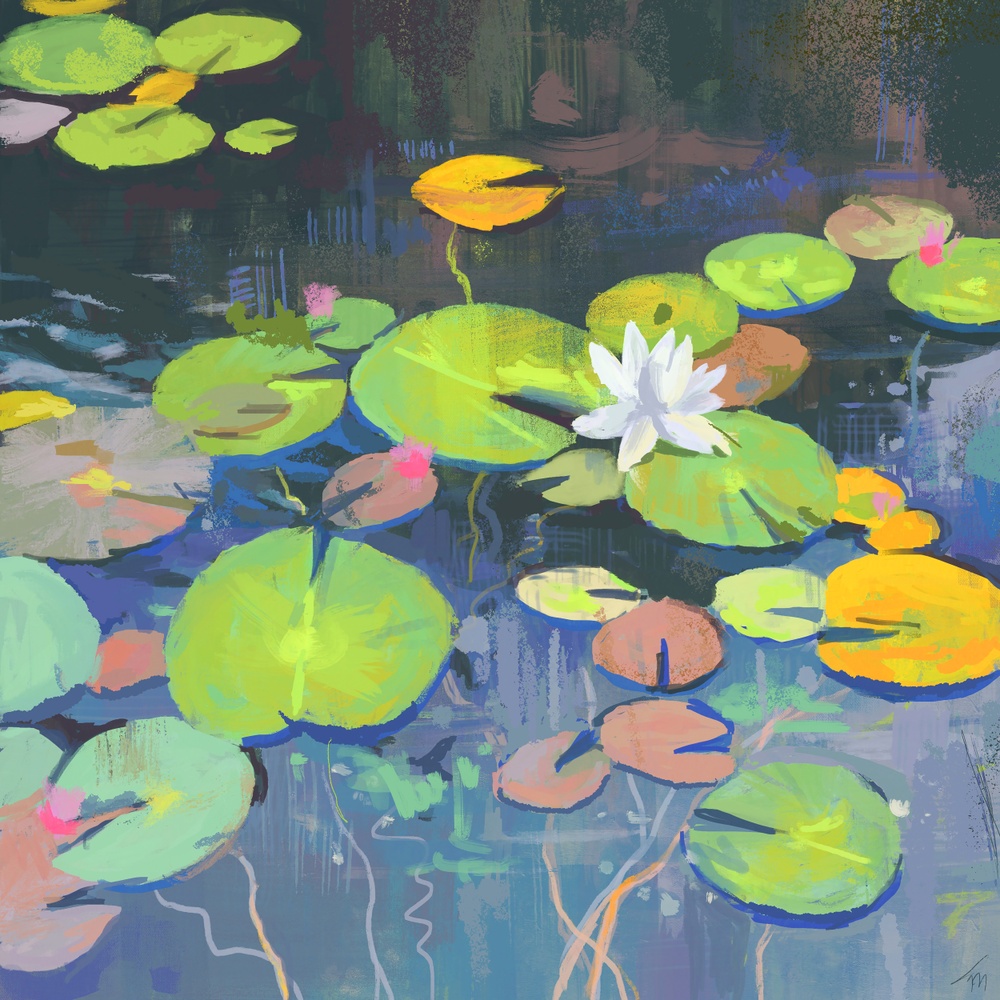 Who are artists or people who have influenced you?
My artistic inspiration draws from a variety of sources, including the works of Edward Hopper and Claude Monet. However, I also find inspiration in the work of contemporary artists. One group that has caught my attention is the plein-air painting group, Warrior Painters, which features many talented background and animation students. Within this group, I've been particularly impressed by the digital and gouache work of Angela Sung and Tiffanie Mang.
Do you have any advice for students or other artists who are looking to start sell their work?
I've found that connecting with the people and community around you is crucial to building a strong foundation of support as an artist. By finding a local niche and giving back to the community, you can cultivate a genuine following that loves and appreciates your work. This process takes perseverance and hard work, but over time, you'll find your tribe. As the saying goes, "It's better to be someone's shot of vodka than everyone's cup of tea." I've learned through trial and error that it's often more effective to follow your own narrow path, rather than trying to please everyone on a broad road. The pressure to do so can be overwhelming and can cause you to lose sight of your artistic vision.
What's next for you?
I'm thrilled to say I'm in the beginning stages of publishing a book featuring my most recent local artwork. This project has been a long-time dream of mine, and it feels like the natural next step in my artistic journey. In addition to the paintings, I plan to include engaging written content that provides readers with a glimpse into the nostalgic past of our city. I'm hoping this book will become a cherished keepsake for many, offering a unique perspective on the hidden gems and landmarks that make our community so special.