Pedro Correa is a graphic designer and freelance illustrator in Florianópolis, SC, Brazil. Pedro's retro aesthetic, which shows through pen and ink drawings and halftone textures, comes from a passion for comic books. His work can be seen in the entertainment industry through advertising and television, as well as in the music industry, creating posters and album covers. Past and present clients include Showtime, FX, Heineken, Tiger Beer, Netflix, Ford Motors, Sky TV, Pizza Hut, UFC, Moleskine, Uniball, Sector9, Landyachtz, Rolling Stone, High Times Magazine, and The Intercept.
Tell us a bit about yourself.
Olá!
I am a Brazilian freelance graphic designer and illustrator. I graduated with a degree in graphic design in 2011 and gradually migrated to illustration. At first, I didn't believe in my potential as an illustrator, and I didn't even know that it was possible to make a living as a freelancer until I decided to leave the design studio where I was a partner to become a full-time illustrator in 2014.
What is the main medium, content, and/or themes that are frequently present in your work?
Regarding medium, I always try to keep India ink present in my works, even if it is a simulation made with a Photoshop brush – you will always see black line in my projects. I like to portray themes related to nature in my works, as well as outer space, a bit of mysticism, and always mixed in a surreal way.
What is something you want our audience to know about you or your work?
When I was beginning my career as a graphic designer/illustrator, I didn't know how to get to work for cool clients. So, in 2011, I made a moodboard with all my dream clients and set the goal of working with them. I always wanted to work with the bands I liked, but without a nice portfolio I wouldn't have access to them. The strategy that I used was to make posters for local parties and friends' bands, without charging anything, just to create a portfolio to present to potential clients. Gradually, the work I did for my friends gave way to projects for the dream clients that were on my moodboard.
What have been some critical moments or challenges in your career/work that have shifted your perspective creatively?
After spending years using a graphics tablet, I felt that my work was a bit stuck and without personality. It was time to go back to drawing by hand. Since it was October, I decided to participate in Inktober in 2017. One drawing per day for 31 consecutive days. I did this for another three years straight, and it changed the way and also the look of my work. It was the best thing I've done for my career as an artist.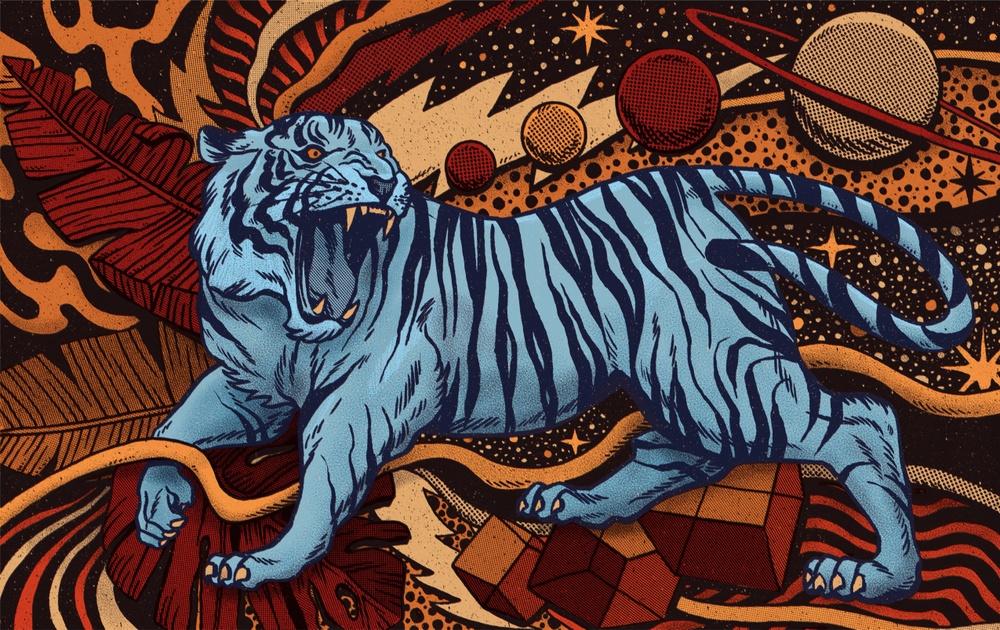 Tell us about your artistic process.

When I have an idea for an illustration for myself, or when I'm hired by a client, I start by making a mood board while thinking about what I'm going to do. The images that make up this panel will not necessarily be used as a reference in the creative process, but they help me to get in the mood and to understand the illustration to be done.

The next step is very simple sketches made in a notebook that I use as a diary. After choosing the sketch to be refined, I usually use the iPad to make the final sketch with all the elements. From there, I choose between making the black line using paper and ink or going to Photoshop. This step all depends on the time I have (if I have more time, ink, if not, digital). Lastly, I do the colors and textures in Photoshop.
What are your hobbies and interests outside of creating art? How do these affect you creatively?
My main interest is in comic books. From comics, my passion for illustration emerged. Since I was a little boy, I liked to collect comics, and I spent all my money on them. The funny thing is that nowadays I have no interest in working in this area, but I have a lot of admiration for anyone who illustrates this medium as it involves almost all areas of drawing (perspective, anatomy, narrative, etc.) In my opinion, if you can draw for comics, you are a complete illustrator.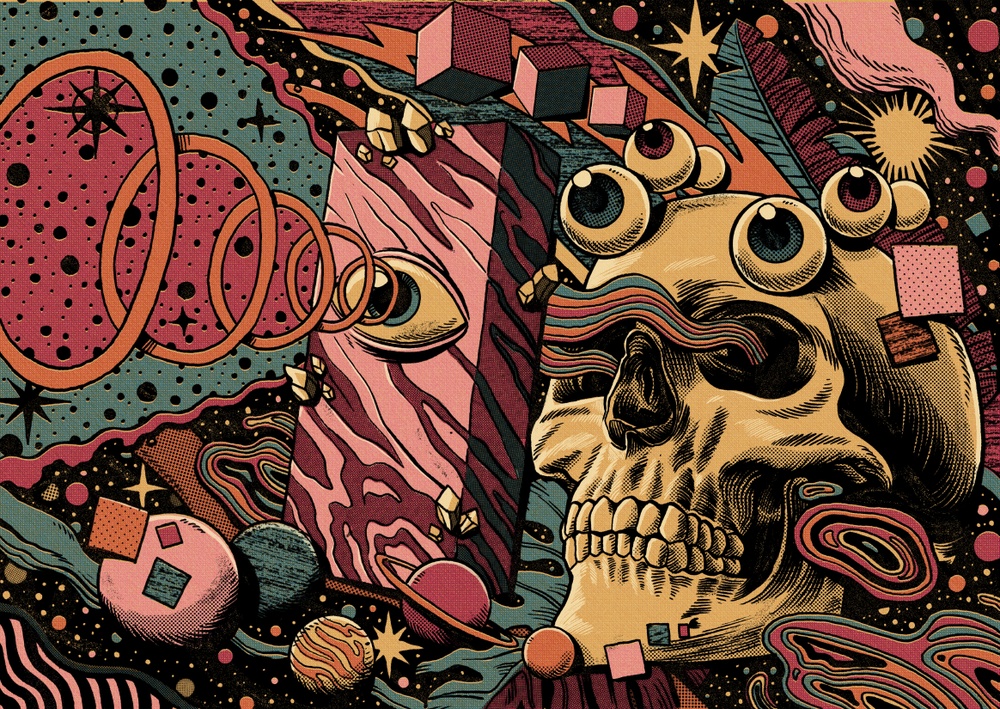 How do you get motivated or inspired to push past creative blocks?
It's not a very nice thing to say, but when I work for clients, what motivates me the most is the rush. Seeing the deadline approaching removes any creative block for me. When it comes to completely authorial works, I like to write down ideas that I have during my day-to-day in small sketches, very simply, just to save the ideas for use later. Another thing that makes me inspired is participating in Inktober. Many of the illustrations I make for clients are based on ideas I explored during this period.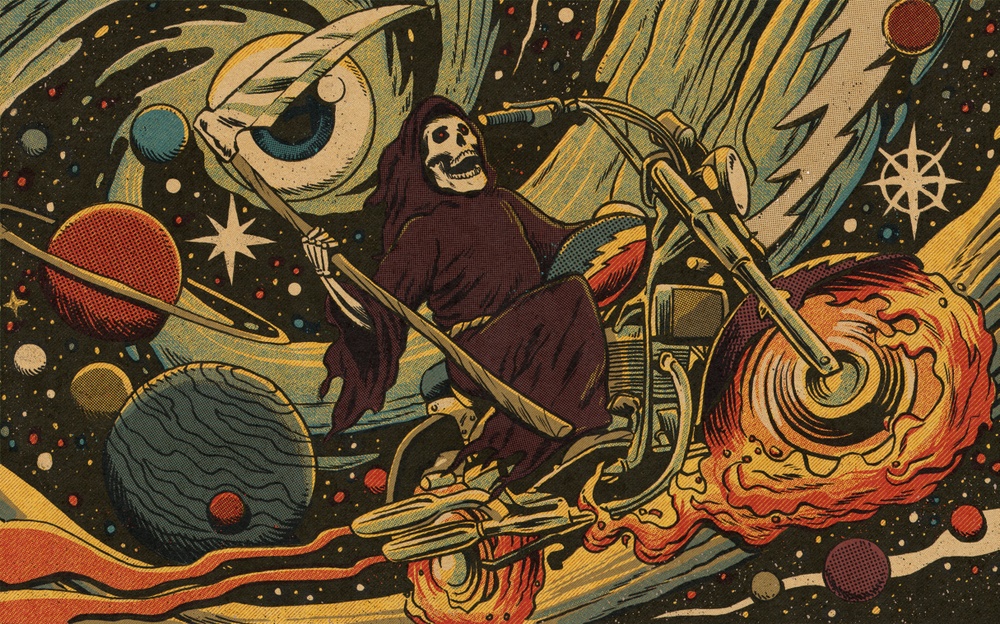 Do you have any advice for students or other artists who are looking to start selling their work?
I advise you to practice your technique a lot until you master it and feel confident. Be very critical of your own work. I believe that as artists we can never be fully satisfied with our output. Try to show your work to people who can give you tips and ways to improve your technique. Many times, praise from a family member or close friend can make us overconfident and this does not make us evolve as illustrators. I'm not saying not to accept compliments, just not to be amazed by them. For those who are putting together a portfolio for the first time, I advise you to put the works you have at the moment, but, as you create new things, don't be afraid to remove the older ones. If you keep producing, there will always be something new to show the public.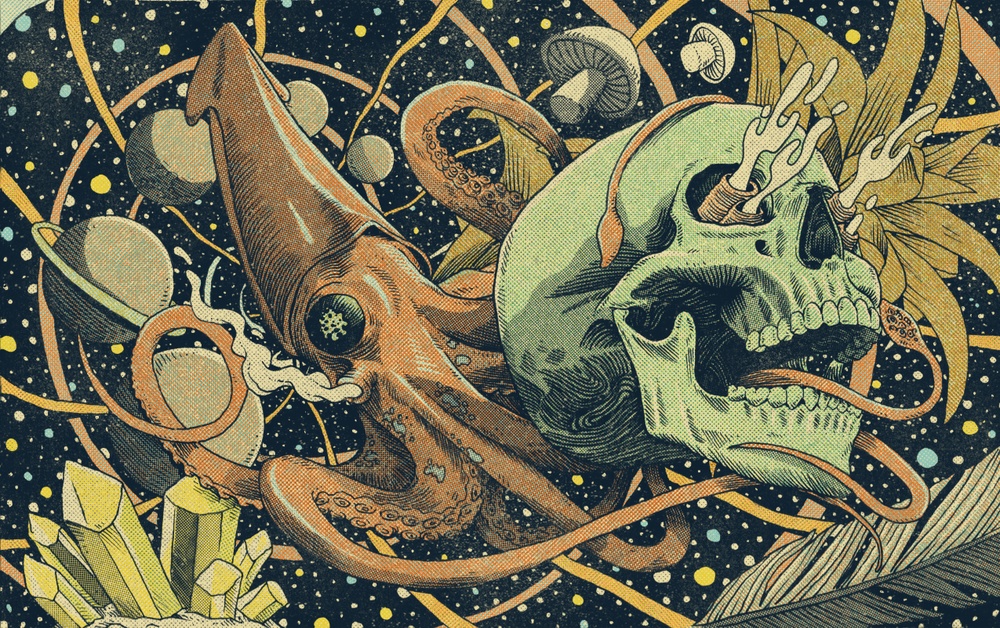 What's next for you?
Last year was really good for me in terms of new projects. I ended up working a lot with music in the form of posters for bands and that was really rewarding. This year, I intend to continue this work, improving my technique so that I can team up with artists I've dreamed of working with for a long time. What makes me the happiest being an illustrator is knowing that the more time passes, the more we learn and the better we get!