Li Zhang is an award-winning illustrator based in New York City. She was born in JiangSu, China. She graduated from Fashion Institute of Technology with a degree in illustration.
Prior to moving to the States she worked as a product engineer for Groupe PSA in Shanghai. Combining rational logical thinking with creative imagination, she enjoys creating intricate, symbolic, geometrical illustrations that celebrate diversity and the power of storytelling through a colorful pattern-based style. Her work is mainly focused on Publishing/Ads/Tech/Healthcare Industry. Li has been an INPRNT artist since 2021
Tell us a bit about yourself.
Hi INPRNT! My name is Li Zhang, a Chinese girl who currently lives in New York/New Jersey. I'm originally from Jiangsu Province, China. I have loved art since I was a little girl, but first chose to be an engineer because it seemed more realistic. However, my dream of being an artist drove me to the United States 6 years ago for art school at Fashion Institute of Technology (FIT) as an illustration major. Now, I am glad that I followed my passion and finally live the artistic and creative life I first imagined. It is still challenging, but more true to myself. I am Li! Now I am an illustrator/ Designer / Visual artist. Nice to meet you!
What is the main medium, content, and/or themes that are frequently present in your work?
I mainly use digital tools such as Photoshop and Adobe Illustrator. Sometimes, in order to paint my visual elements and texture in a more organic sense, I use traditional mediums like watercolor, gouache, and charcoal. Due to my personal experience and background, I'm always eager to create artwork about women's self-growth, self-expression, the meaning of life, love, relationships, etc.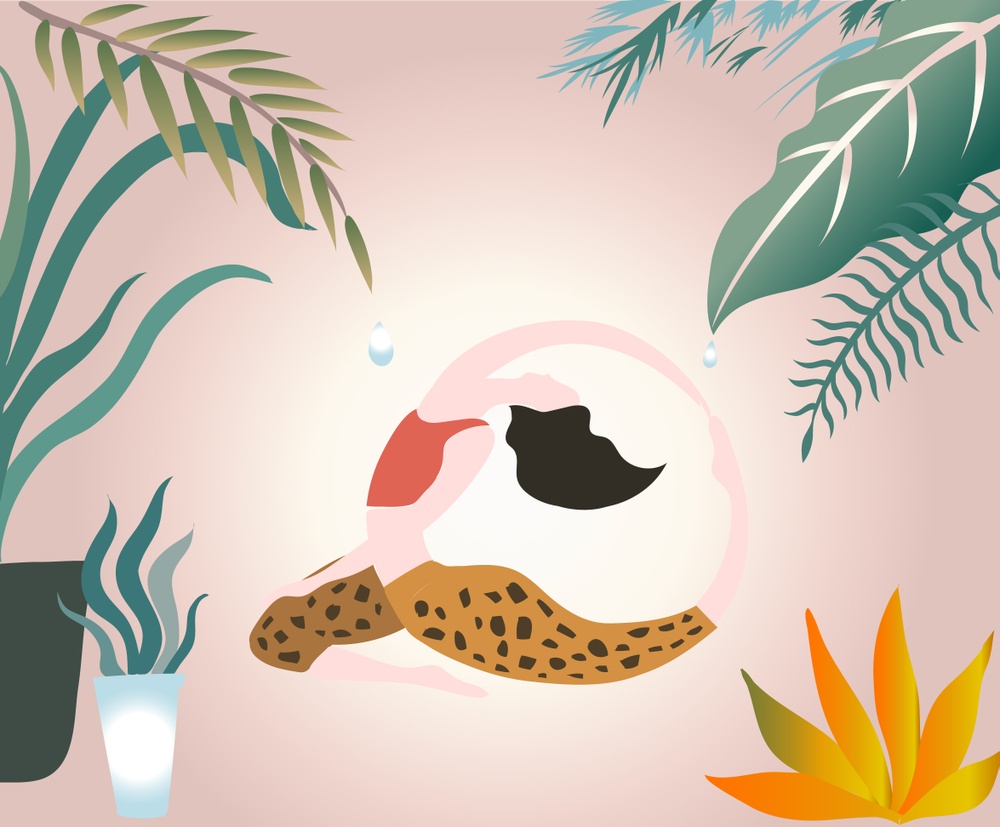 Tell us about your artistic process.
First, I brainstorm my ideas by using three to five key words to express my illustration theme. I use my own custom brushes as well as traditional ones and paint my visual elements and textures for my illustrations by hand. Then, I switch to Photoshop to bring the composition together and execute the finer details.
What are your hobbies and interests outside of creating art? How do these affect you creatively?
I have many hobbies like visiting galleries & museums, taking photographs, viewing architecture, seeing fashion shows, etc.
One impressive exhibition I saw was Walead Beshty exhibition at Petzel Gallery in New York. The full name of the exhibition is Abstract of A Partial Disassembling of an Invention Without a Future: Helter-Skelter and Random Notes in Which the Pulleys and Cogwheels Are Lying Around at Random All Over the Workbench. It was just breathtaking when I first saw the installation on view. Very impressive! I found that kind of collage art could be also applied into my illustration.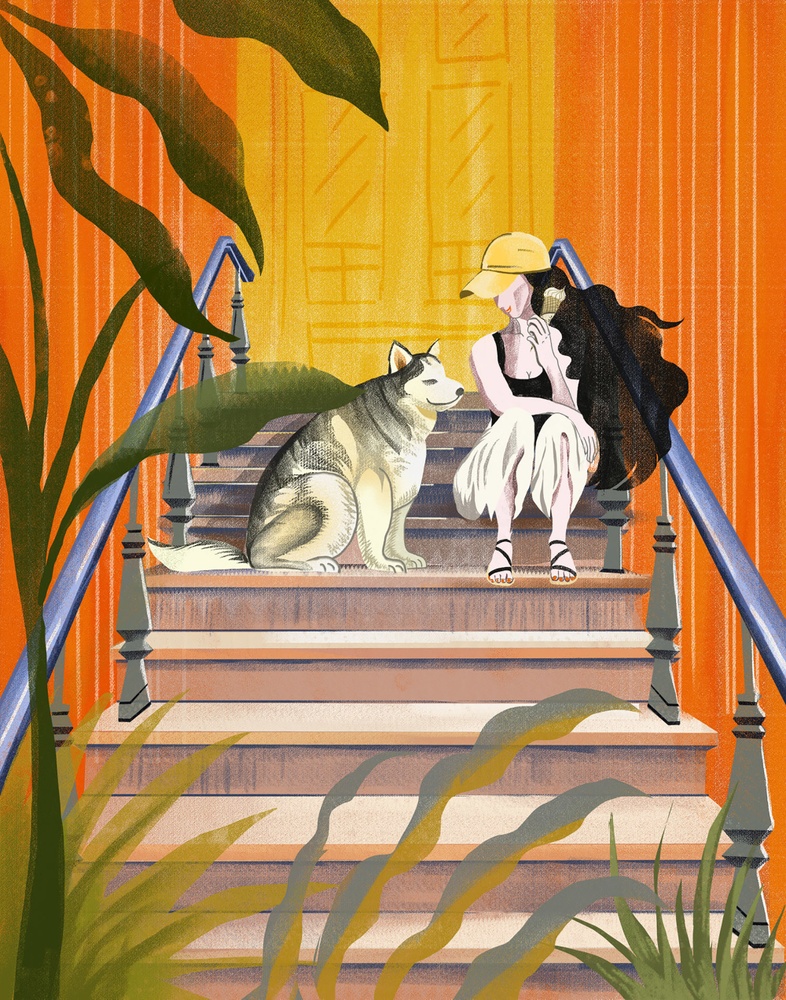 How do you find inspiration and what are those inspirations?
I find inspiration from my hobbies, people around me, and my culture. For example, I get a lot of my inspiration from traditional Chinese painting, such as cavalier perspective and the beauty of artistic conception. More specifically, I think it's very interesting that the Chinese traditional painting Along the River During the Qingming Festival and work from David Hockney use the same cavalier perspective in painting and photography. I use this technique because illustration doesn't need to be very realistic such as in my Suzhou Gardens Map illustration. I also like Wu Guanzhong's paintings which combined the East and West. I can relate to his works a lot, maybe because our hometowns are both in Jiangnan.
Who are artists or people who have influenced you?
There are some great Asian female illustrators, such as Victo Ngai, Lisk Feng, Yuko Shimizu who inspire me. Especially Yuko Shimizu. She also chose illustration as her second career which gave me courage to pursue my art career.
What's next for you?
In the short term, I want to improve my professional skills so my portfolio can attract more dream clients that I really want to work with, especially in the advertising field.
For future plans in the long term, I want to have my own studio and my own brand. I am very interested in exploring more possibilities combining art and business.