Amanda Morrow is an illustrator based in Southern California. Amanda uses digital media but strives to give her artwork a traditional look by using brushes to mimic gouache, pencils, and pastels. She loves bringing characters and their worlds to life, hoping to inspire people young and old. She is currently working on illustrating her first two picture books, From The Farm, To Our Table written by Sarah Rowe coming Spring 2024. As well as a project with Room To Read that is set to release this year.
Amanda has been an INPRNT artist since 2019.
Tell us a bit about yourself.

Hello! I'm Amanda Morrow, I am a children's book illustrator living in sunny Southern California. I have been a freelance illustrator for 4 years and am currently working on illustrating two picture books, one to be released this year and one next. Art has always been a cornerstone in my life and pursuing it as a career seemed to be a natural fit.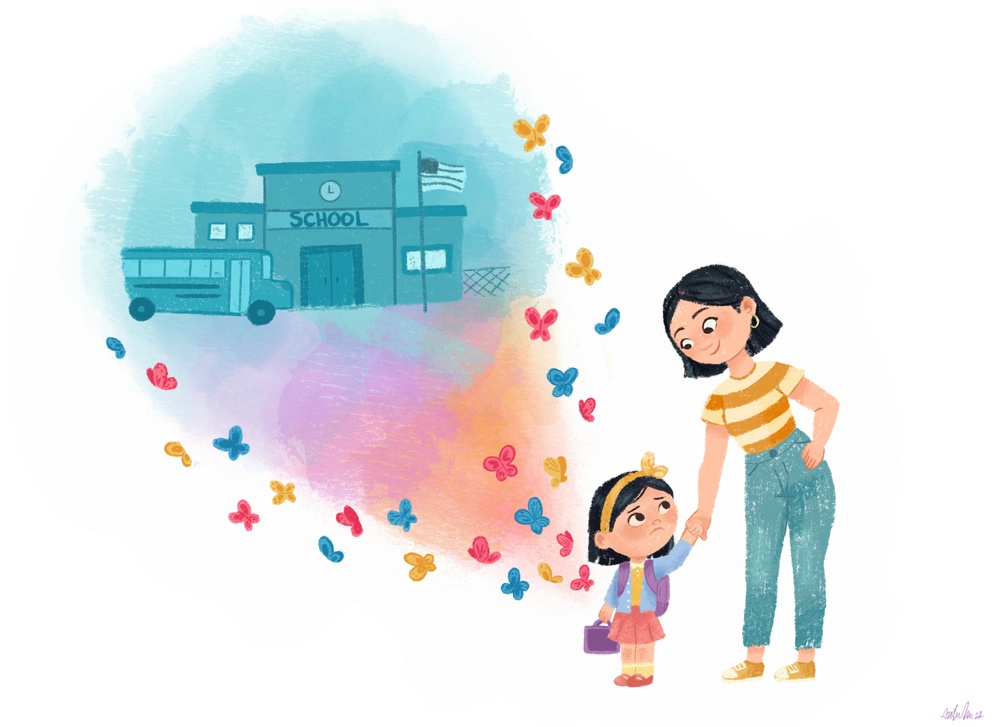 What is the main medium, content, and/or themes that are frequently present in your work?

I work digitally using Procreate on an iPad Pro. Even though I work digitally, I really love for my work to be rich in textures and colors. I created my own brush set to mimic the look of crayons, pastel, and pencils. I love storytelling and most of my work is very story centric. When I'm not doing a story driven illustration I'm drawn to nature and trying to capture an overall sense of childlike wonder.
What have been some critical moments or challenges in your career/work that have shifted your perspective creatively?

A critical moment for me was in early 2020, the pandemic made me really reevaluate myself and my work like it did for most of us. I knew I wanted to pursue art as a career and I was creating pretty often, but I struggled finding a direction I wanted it to go in. I started taking online classes for visual development and after experimenting there I soon found my way to illustrating children's books. That's when I saw a major shift in my work. I felt as if I finally found my place and I was really happy with the work I was making. I was able to build up my portfolio and get an illustration agent in 2021, and I have been working in children's publishing since.
Keeping a balance with social media can be challenging for artists. What is your approach to social media, online community, and promoting your work?

I love sharing my work on social media and it can get challenging to also feel as if you need to be a content creator on top of being an artist. I try not to put too much pressure on myself and try to build a community; I enjoy sharing my work, too. I've made great friends as well as connections for illustration work online, so it is definitely an integral part of being a freelance artist. My advice is to share the art you enjoy doing and people will see that passion and hard work and want to support you, and you'll most likely make some great friends along the way as well.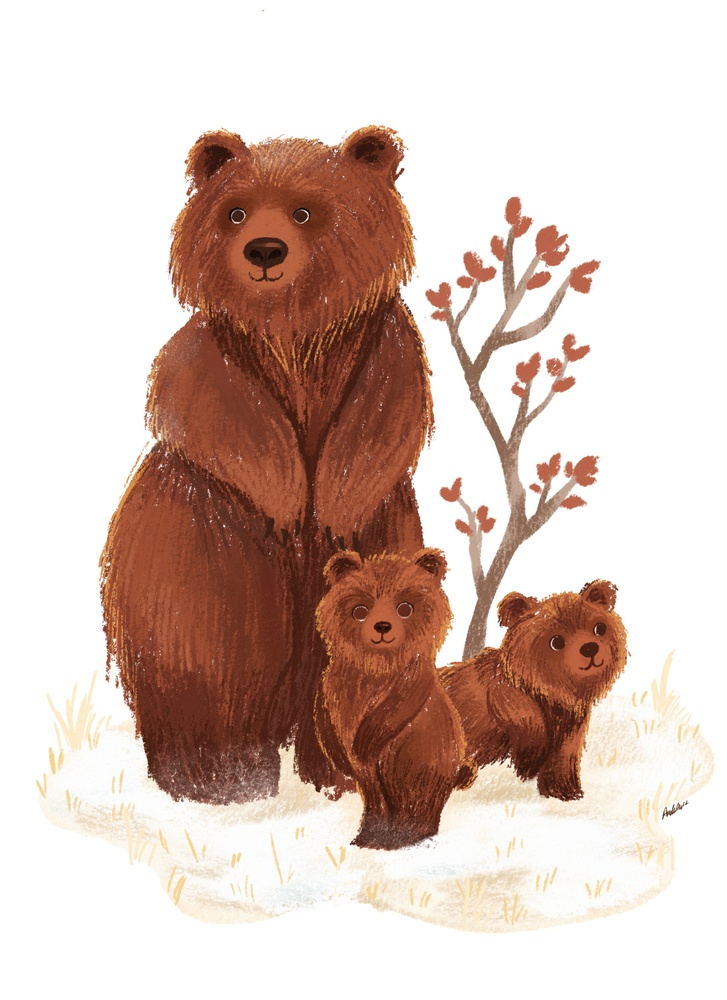 Tell us about your artistic process.

I start out by brainstorming and making a mood/reference board of a vague idea and then go into creating thumbnails. Once I get an idea nailed down, I start the final sketch. I don't spend too long in the final sketching phase before I go into color. As I mentioned previously, I use brushes I created from real crayons, pencils, and pastels to really enhance the textural look I love to achieve in my work.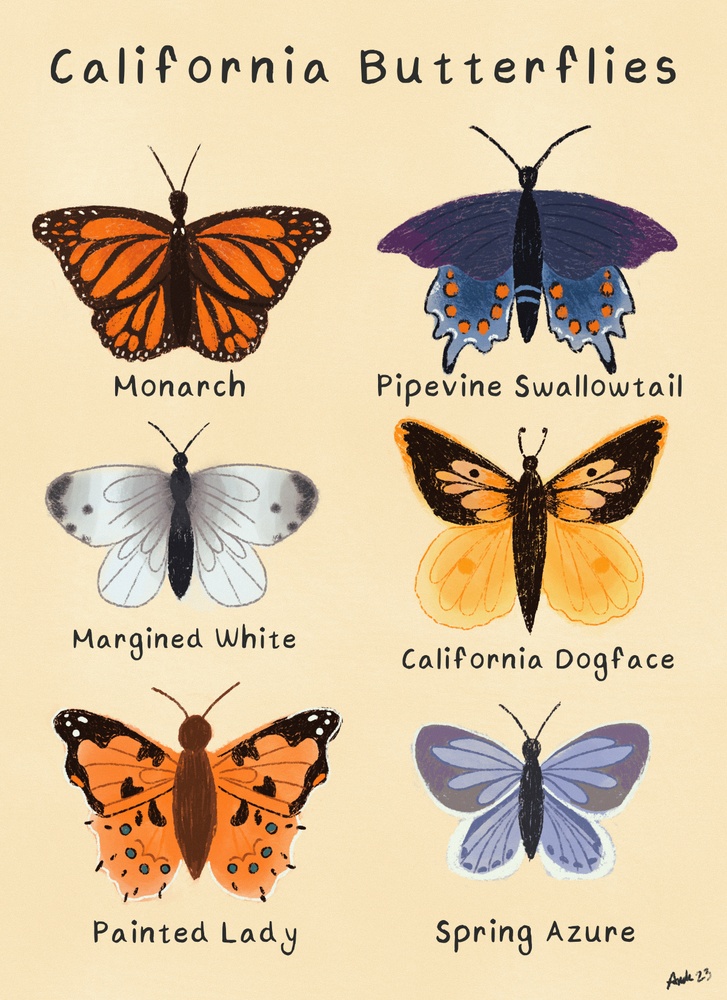 What are your hobbies and interests outside of creating art? How do these affect you creatively?

I'm trying to be a more avid reader. It's a good way for me to take a step back from creating. I also enjoy getting out in nature by taking walks at a local park and going to the beach. Another big thing for me is movies and tv shows. Sometimes a cool composition in a movie or fun moment at a park can inspire a full illustration.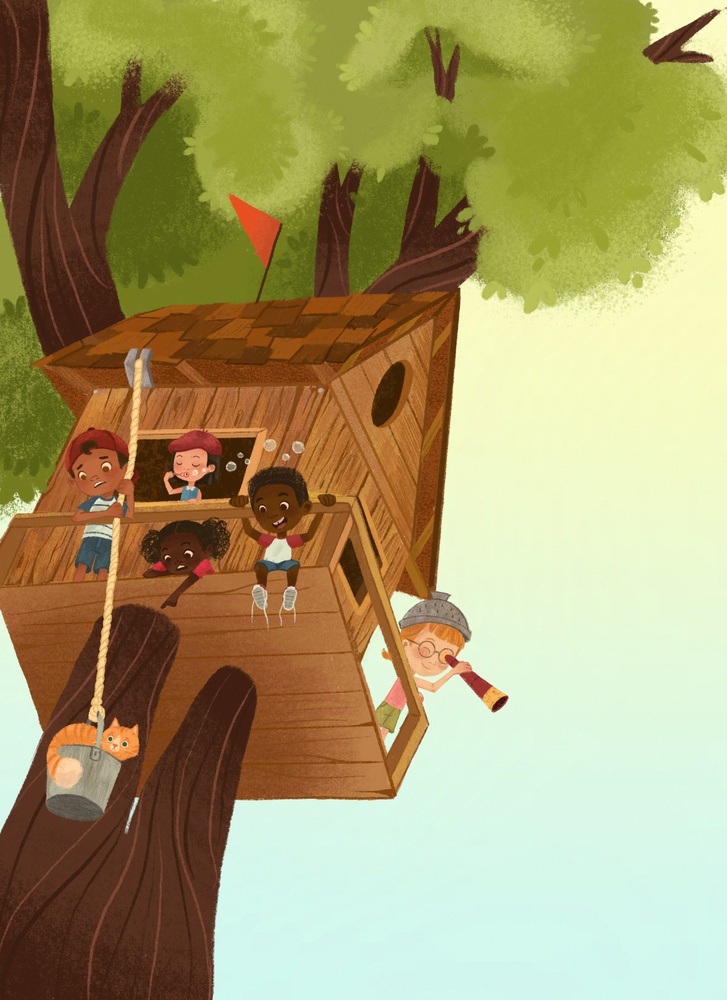 Who are artists or people who have influenced you?

The first artist who always comes to my mind is Mary Blair. Not only did she do visual development work for Disney movies like Peter Pan and Alice In Wonderland she also illustrated children's books. Her work is filled with bright colors and whimsical shapes and textures that really inspire me in my illustrations. I also love the style of the early Little Golden Books again for the textures and colors. There are so many wonderful illustrators working today that I am also inspired by. I love scrolling through Instagram and seeing all the beautiful illustrations.
What's next for you?

For now, I'd like to keep improving my artistic ability and keep working on children's books and new illustrations. Eventually, I would love to maybe go back to visual development and build a portfolio for children's television.