Sarah-Lisa Hleb is a freelance illustrator specializing in fun characters and colorful illustrations for a variety of fields, including books, mascot designs, children's publications and animation. She enjoys drawing animals and fantasy and likes to focus on reduced and flowy designs with a soft look and nice lighting. She currently lives in Klagenfurt, Austria.
Tell us a bit about yourself.
My name is Sarah-Lisa, I'm a self-taught artist, and I've been working as an illustrator for almost 11 years, something I wouldn't have dared to dream of while studying business administration. I work in a variety of fields including books, mascot designs, children's publications and animation. I'm a cat person, a unicorn enthusiast, a little obsessed with the moon, and I love fries and sushi.
What is the main medium, content, and/or themes that are frequently present in your work?
I work mainly digitally in Photoshop with a Cintiq and especially enjoy drawing fun characters, cute animals and fantasy illustrations with reduced and flowy designs, a soft look and nice lighting. Always doing my best to make my art wholesome, fun, soft and magical.
Tell us about your artistic process.
When I have an idea, I usually go through my "inspirations" folder on my computer or my many Pinterest boards and create a mood board. Then I doodle some thumbnails, sometimes on paper or on my iPad. Based on the thumbnails, I make a few sketches and quickly add some colors and lighting, always checking my mood board to make sure I'm on the right track. In the sketching phase, I often flip the canvas to see if there are any mistakes in the anatomy, or I ask art friends for a second opinion. Sometimes I also sleep on it for a night before I start coloring the sketch. If I don't have inspiration at the beginning, for example with client projects, I first do some research to get a feel for the subject. Then I continue with my usual process.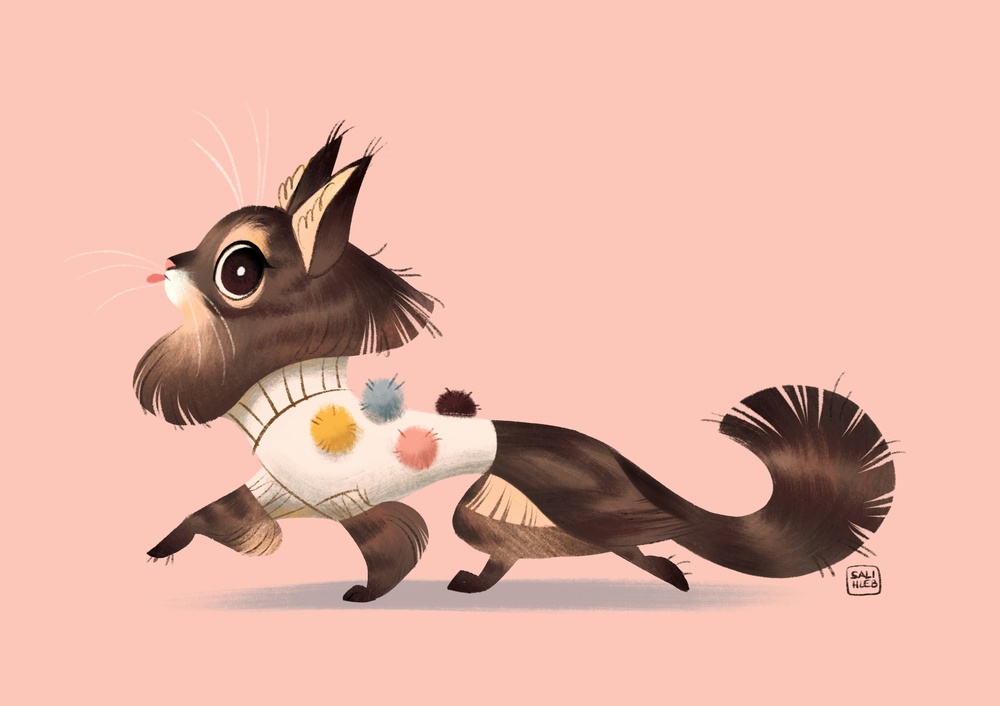 What are your hobbies and interests outside of creating art? How do these affect you creatively?
I love watching anime and animated movies and playing video games and DnD. Anime/manga and video games have a special place in my heart. That is because the reason I started drawing as a teenager was to make fan art of my favorite characters. They also influenced my drawing style, especially in the beginning. I'm constantly learning from the different movies and series I watch, such as how the characters are designed, how they use lighting and composition to lead the eye, and I build a visual library in my head of things I see. I also recently bought a kalimba, a "thumb piano". It has a very relaxing sound and playing it is a perfect break between drawing.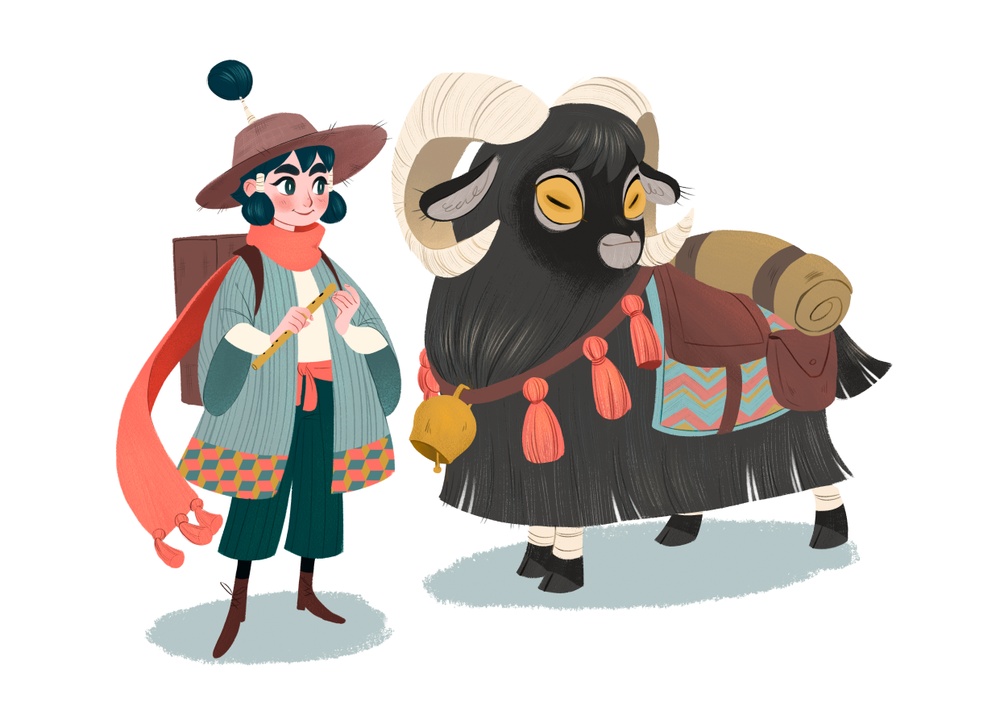 How do you find inspiration and what are those inspirations?
I generally get inspired by animals, especially my two cats Lionel and Luna. I just love studying animals in nature, in the zoo or from photos. It's also a lot of fun to watch people and look at the different characters. Also, nature is a great source of inspiration for me, especially water. Then my mind starts wandering and puts characters into the scene. Of course, it also helps me to look at other artists' work and different media to get new ideas.
How do you get motivated or inspired to push past creative blocks?
I think the first and most important step for me is to accept that I have a block. Trying to fight it only makes it worse and brings me more frustration. The best comparison I've heard is that making art is like breathing. You can't breathe out all the time, you must breathe in once in a while. So I focus on recharging my creative batteries by not thinking about drawing and taking a break. I go for walks, meet up with friends, watch movies, play games, browse art books or Pinterest. When I feel ready to start drawing again, I stay in my comfort zone and just draw simple things like fan art or a DTIYS until I feel comfortable to tackle more complex pieces.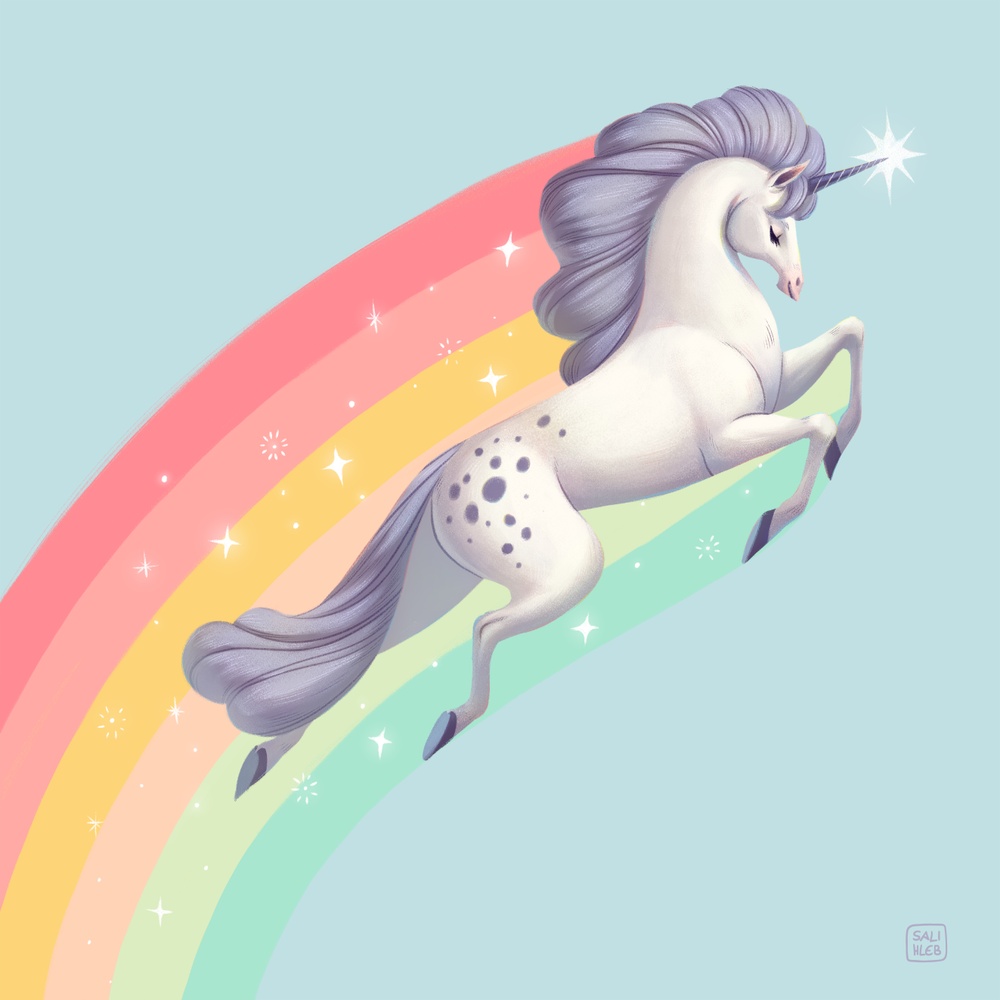 Who are artists or people who have influenced you?
In my teenage years I was very interested in manga and anime and was therefore influenced by artists like Kosuke Fujishima, Takeshi Obata or Hidari. Later, my interest shifted more towards western animation such as Disney and Cartoon Saloon. I just love the flow, simplicity and shapes in animation. Now I would say my main influences are Meg Park, Elena & Olivia Ceballos, Anastasia "Phobs" Kim, Eva Eskelinen, Glen Keane, Jin Kim and Eywind Earle.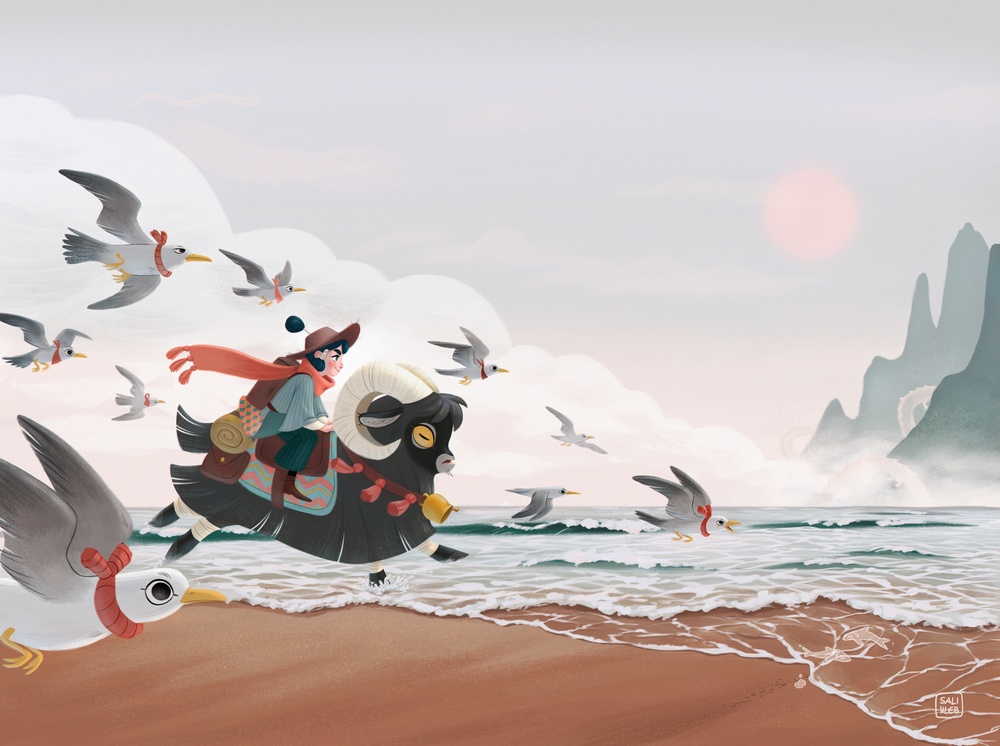 What's next for you?
I'm finishing the illustrations for a children's book for a big IP and getting ready to work on my first two German children's books. Besides that, I'm planning to release a newsletter soon and finally publish a comic project this year that I'm working on together with an art friend.