Sophie McTear is a Tucson-based queer, nonbinary illustrator specializing in digital illustration. They use bold line work and bright colors to focus on images inspired by their LGBTQ+ experience, representation of chronic illness, and honest and vulnerable self-expression.
Tell us a bit about yourself.
I'm a nonbinary, disabled illustrator and graphic designer inspired by vulnerable self-expression, mysticism, and my LGBTQ+ experience. I live in the desert of Tucson, Arizona with my two cats and my human partner. My chronic illness keeps me shut in and working on freelance drawings most of the time, but every so often you'll find me at a punk show or a full moon circle. I love adding bright colors, bold lines, and a little bit of humor to my work.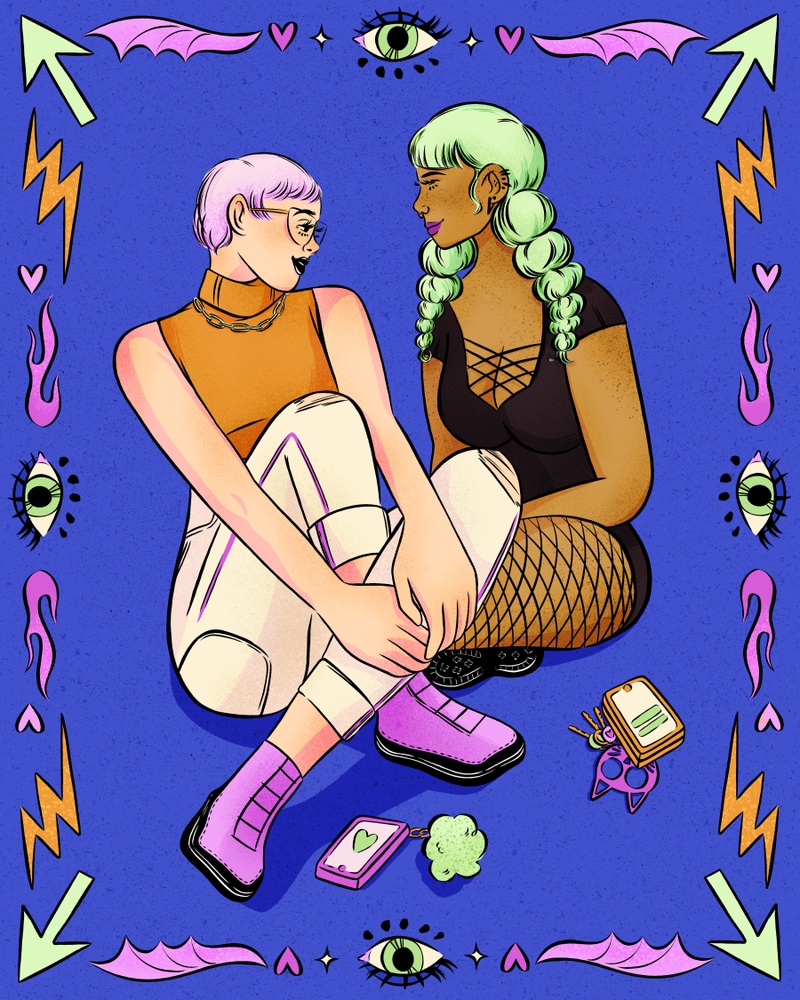 What is the main medium, content, and/or themes that are frequently present in your work?
Primarily I'm a digital illustrator. I work on an iPad Pro through the app Procreate, though I originally taught myself how to design on Adobe Creative Suite (and often still pull in those tools to finish up my work). You'll often find themes of queerness, occultism, and making the vintage new in my
work. Queer folks have existed throughout history and I love to be able to see imagery of people like myself and my friends transported throughout time and place – cowboys, pulp fiction, and the like.

In mysticism and religious iconography I'm able to do the same. Myself and so many LGBTQ+ folks have experienced othering in the church, and it's interesting to me to be able to place images of transness and queerness in traditional religious iconography. I'm also motivated to show feminine vulnerability, pain, and anger through my work. Especially as someone with a uterus and stage four endometriosis, the fight for abortions and safe medical access has been very important to me. Femininity is a broad spectrum and it isn't always pretty.
Tell us about your artistic process.
I consume inspiration constantly. I have thousands upon thousands of photos saved on my phone of vintage book covers, medieval artwork, classical paintings, poems, and more that have touched me in some way that I've saved for later. When I'm feeling low on inspiration or creativity, I allow myself to take time to take other people's art in. I like to learn and research about movements from other decades and time periods, especially if they involve resistance against the hetero-patriarchy. Often my work comes from a multitude of inspirational pieces put together, and my own history woven in to make
something new but familiar. I love the obscure nostalgia of trying to place a reference or pinpoint a feeling from a lost time period.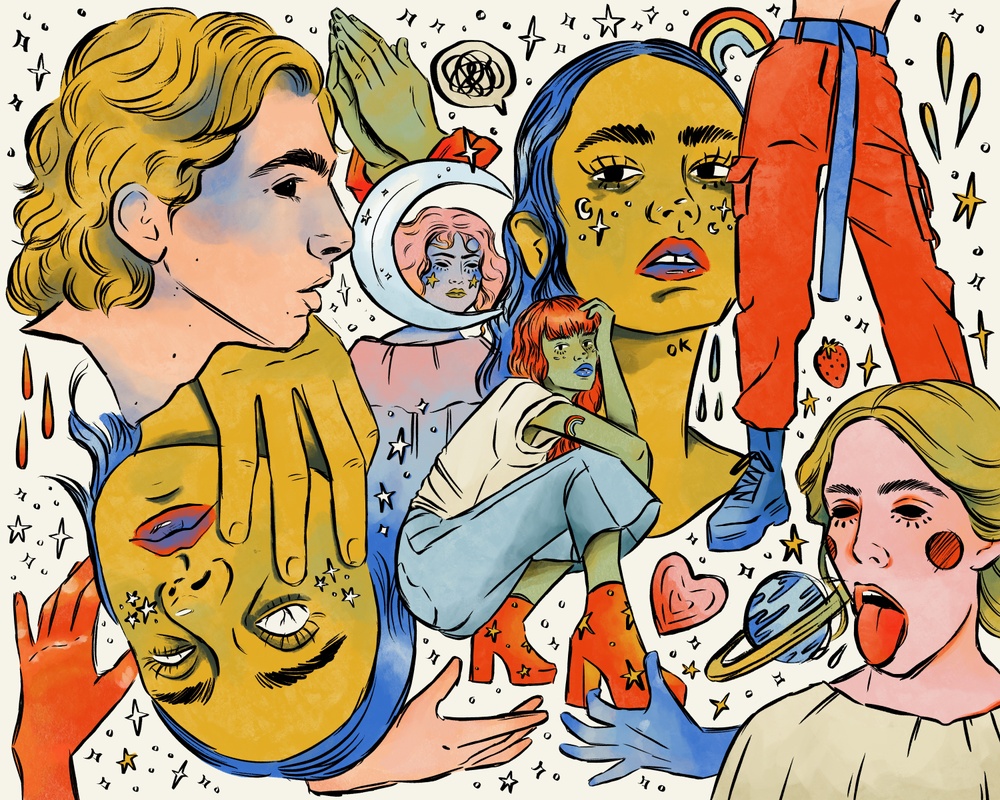 How do you get motivated or inspired to push past creative blocks?
Honestly, I hate getting this advice myself as an Aries Sun and Virgo Rising (aka a stubborn workaholic), but allow yourself to rest. Inspiration comes when you are open to it, and if you are constantly working and pushing yourself to burnout you won't be able to authentically create anymore. Sometimes I get to a point of creation when I worry "What do people want to see? What will they buy?" and I think that's when I realize I'm on the wrong track. The things that are most successful for me are usually the pieces that I create from an authentic place after I allow my body and mind to take a break.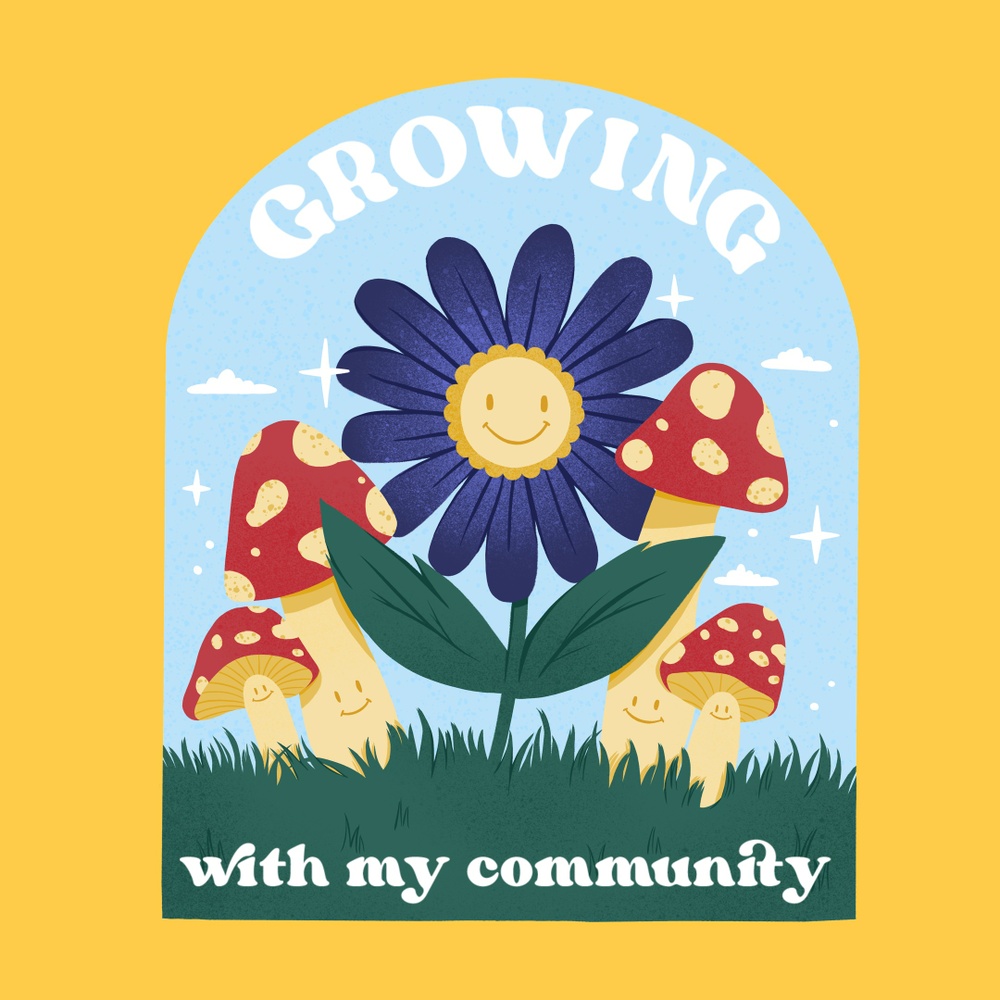 What's next for you?
I'm currently working on a tarot deck full of people of all different genders, races, body shapes, sexualities, abilities, and more. This deck is immensely important to me and is coming after over five plus years of daily practice and study. I intend to involve the community in my process to make sure that those I am drawing in the deck feel well represented and seen. I see this project as not only for me and my spiritual journey, but for my community. Other than that I intend to keep creating organically as projects come, working on expanding my work through my wholesale business, and trying to do more large scale work like murals. I'd like to spend more time resting and taking in the sunsets, petting my cats, and cooking.