Tell us a bit about yourself!
Hi ! I'm a French artist living in Canada with my family.
What is the main medium, content, and/or themes that are frequently present in your work?
My main and only theme is cute animals. I work in watercolors and ink for illustration. My main gig is as a ceramic artist creating porcelain figurines and ceramic jewelry.
What is something you want our audience to know about you or your work?
I really love nature and animals. I feel very concerned by climate change, and everything I do is fueled (pun intended) by this. Some might call it eco-anxiety, I call it pragmatism. I'm 42, and I've known about environmental issues since I was a kid. It's been in the background my whole life. That's why I've chosen to stop working for the web industry and private education and focus on art. Art is a way to both not mass produce things and to be able to raise awareness through my main subject: animals. INPRNT is part of this as an on demand service as opposed to a mass production company.
I also work with ceramics and get to sell my one-of-a-kind pieces of porcelain jewelry and figurines, which I package with paper, cardboard and recycled materials only. Each month, I donate to an environment-related charity, and 1% of my income goes towards carbon capture initiatives.
What have been some critical moments or challenges in your career/work that have shifted your perspective creatively?
Early in my career, I created an online community where I truly learned a lot. Sharing knowledge is the best way to both evolve and grow as an artist, as well as serve your community. This community can be your fellow artists, your friends, or any other group of people you live with. Sharing knowledge is key, and it should always be encouraged. It will help you more than you think.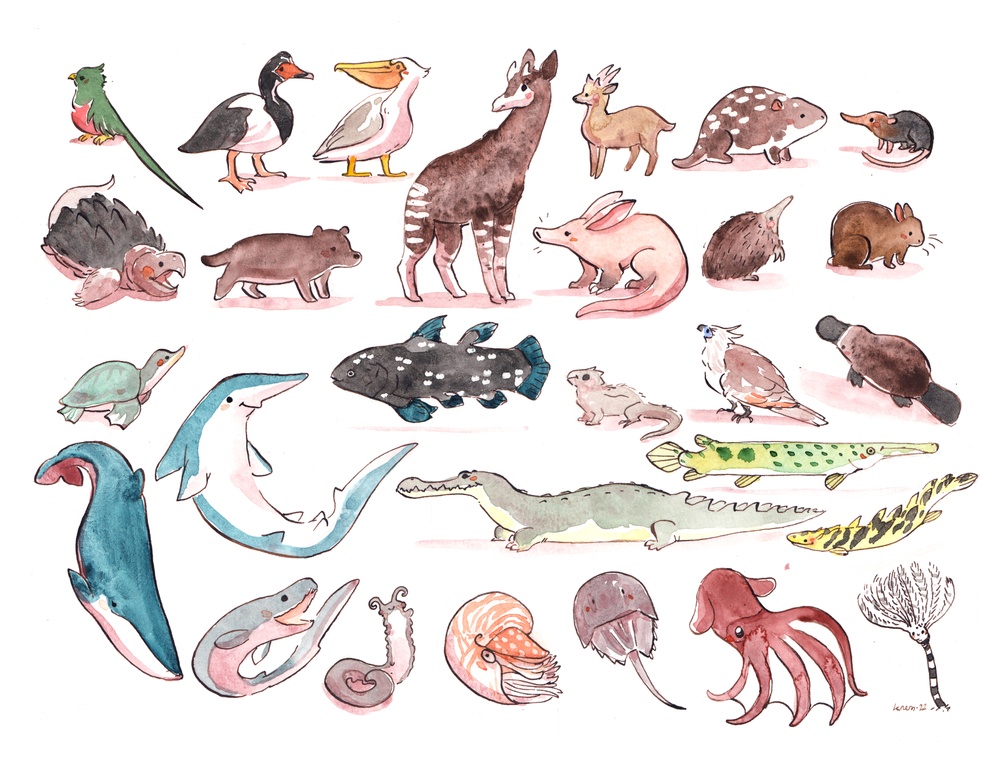 What have you learned in your journey to become an artist who sells their work either as a main career or on the side of another career?
I've learned that one should do what they like and not what they think people will like. Sincerity is essential.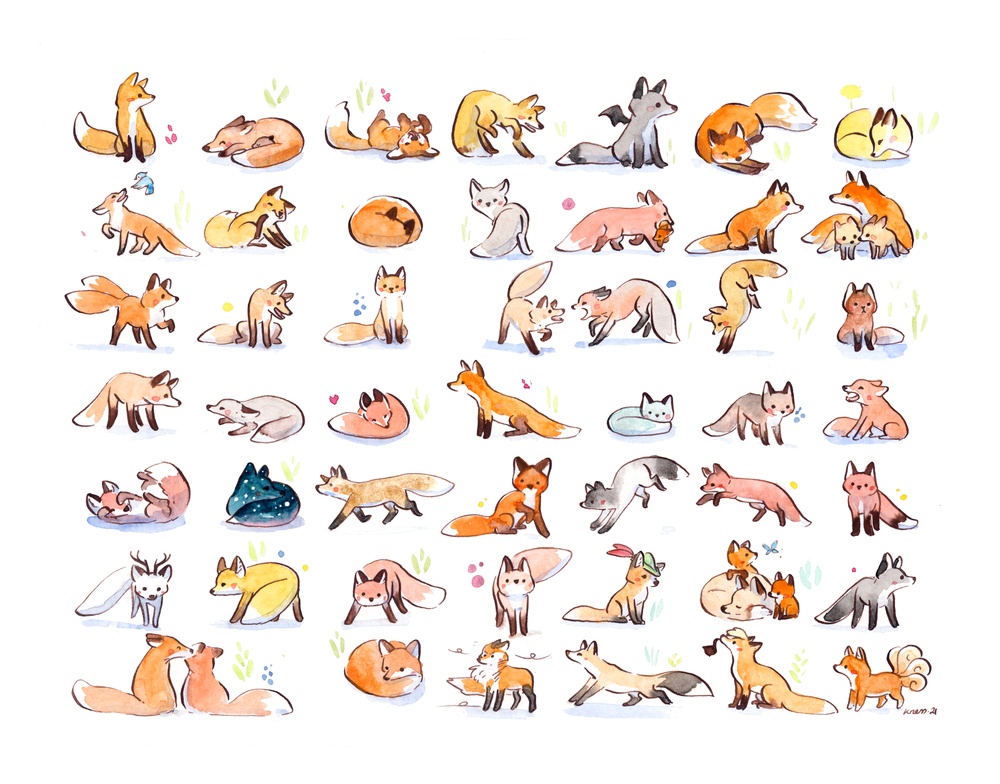 Tell us about your artistic process.
I work with watercolors and I mostly paint animal-themed patterns. It's a very specific kind of work that I enjoy for its meditative qualities. I choose a species or theme, like dinosaurs, red pandas, bunnies, raccoons, or any other cutie. Then, I draw a grid and I fill it with as many iterations of the animal as I possibly can. I add various details and then I ink and paint the piece. I did quite a lot of them through the years, and I enjoy painting each and every one of my pieces. My next pieces will be either rats or cephalopods, both are sketched already.
I often sell the original artwork as well as the prints on INPRNT and some other goodies like mugs. My illustrations are also printed on washi tape and stickers thanks to a collaboration with The Washi Station.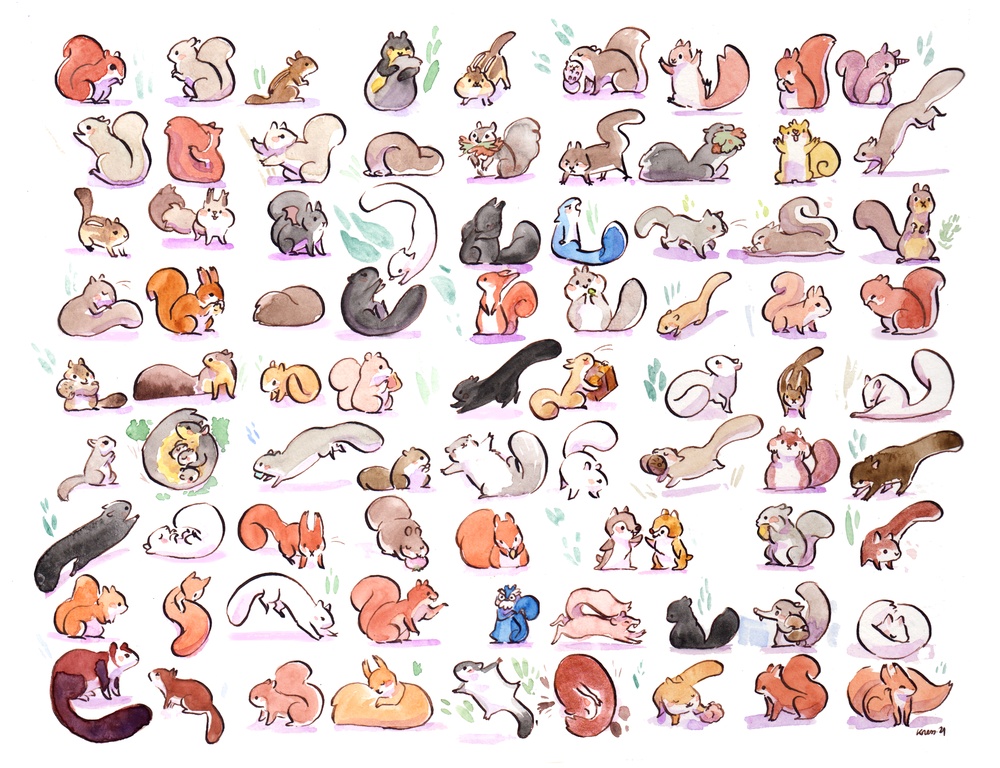 Most of my work is focused on ceramics, and illustration is mostly for fun. I view it as a side business and passive income. It's very rewarding. I have gained a lot of followers with the porcelain figurines and ceramics jewelry, but the illustrations always gain the most traction on social media.
I include illustration in my ceramics work as well. All my work is in the same style as the illustration. Each piece of ceramic art is sent in an illustrated box, and I create all my stickers and designs myself.
What are your hobbies and interests outside of creating art? How do these affect you creatively?
I love training my dog and working with her; we used to do herding with sheep. It's always animal or nature related. I also love taking courses and read as much as I can. My latest course was about cephalopods, and my next one will be about mushroom foraging near my Laurentian home. I love to take walks in the woods. I often see wildlife, and I am lucky to count a fox, porcupine and a few coyotes as neighbors, so they often come to mind as I paint or sculpt.
How do you find inspiration and what are those inspirations?
Most of the time I can just look outside and see a bird or an insect that will inspire me. I also have taken to saving pictures I like, photos and illustration, and I browse that folder when I'm looking for ideas. Finally, I love books, and I have tons of them, despite moving countries and leaving my previous collection in Europe. I managed to fill a whole new shelf in a few years. I love both illustrated books and more scientific identification books that are filled with information. Old illustrated guides are full of really neat ideas. When in doubt, I like to watch a documentary about wildlife or listen to a podcast.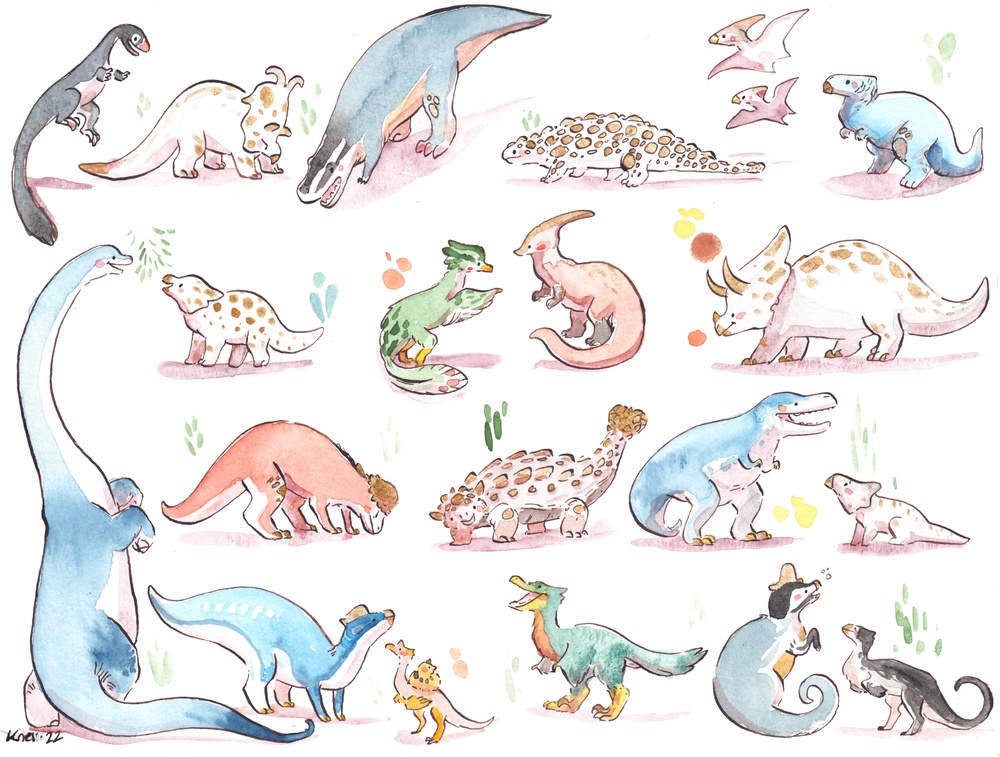 How do you get motivated to push past creative blocks?
It happened a lot more when I only illustrated. Now that I sculpt, I feel that changing mediums or tasks is really helpful. If I find myself stuck in a creative task, I just switch to something else. It can be packing orders, updating my website or social media, or going to the pottery studio to throw pots and cups, which is also a kind of meditation. If nothing appeals to me I've learned that it's time to stop and go for a walk. Sometimes I just stop for a few days and rest and force myself not to work and not feel guilty about it. It's something that's very hard to do but it's vital for the creative mind. Creativity is like a reservoir, it empties with each piece of art and we need to refill it from time to time, with rest.
Who are artists or people who have influenced you?
I've learned to draw with Bengal, who's into comics now. My favorite of all time is Myazaki and the Ghibli movies. I also used to love the old Tim Burton things from The Nightmare before Christmas era. Brian Froud and Jim Helson are also amongst my influences. Right now, I really love artists like Ashley McKenzie, Joy Ang and Larry McDougall. I can't list them all though.
Do you have any advice for young people or other artists who are looking to sell their work?
Always do what you like, regularly raise your rates, rest often.
What's next for you?
I'm in a good place right now, the next big step would be a gallery exhibition of my ceramic works.
For more from Kness:
INPRNT Gallery
Instagram
Website